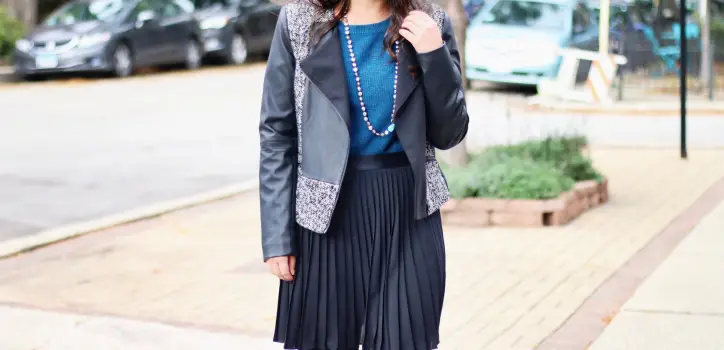 HOW TO WEAR TIGHTS FOR THE OFFICE – PART 2
Hey loves! Happy Humpday!
Hope you all got a chance to check out Monday's post. It's another look with tights for the office, so make sure to take a look at it.
Today, it's part 2. I'm wearing black tights instead of navy like I did on Monday. Always remember, to get fleece tights and not just the regular ones. That's the secret to wear tights for Winter. In my opinion the fleece ones are waaaaay warmer than pants, that's why I use them so much! That and because I do love wearing skirts and dresses all year round!
So, for today I created a look with a pleated skirt, fleece tights, booties, a very plain crewneck sweater and a tweed/faux leather jacket. I added a little necklace because I felt there was something missing LOL. I think this is a great office look and believe it or not, is super warm! Just need to add your coat and hat and gloves if it's really cold out there.
Any thoughts?


And, in case you were wondering, this is how it looks with the coat. I know a lot of people don't like wearing jackets with a coat on top, but I don't mind. I just want to be warm! LOL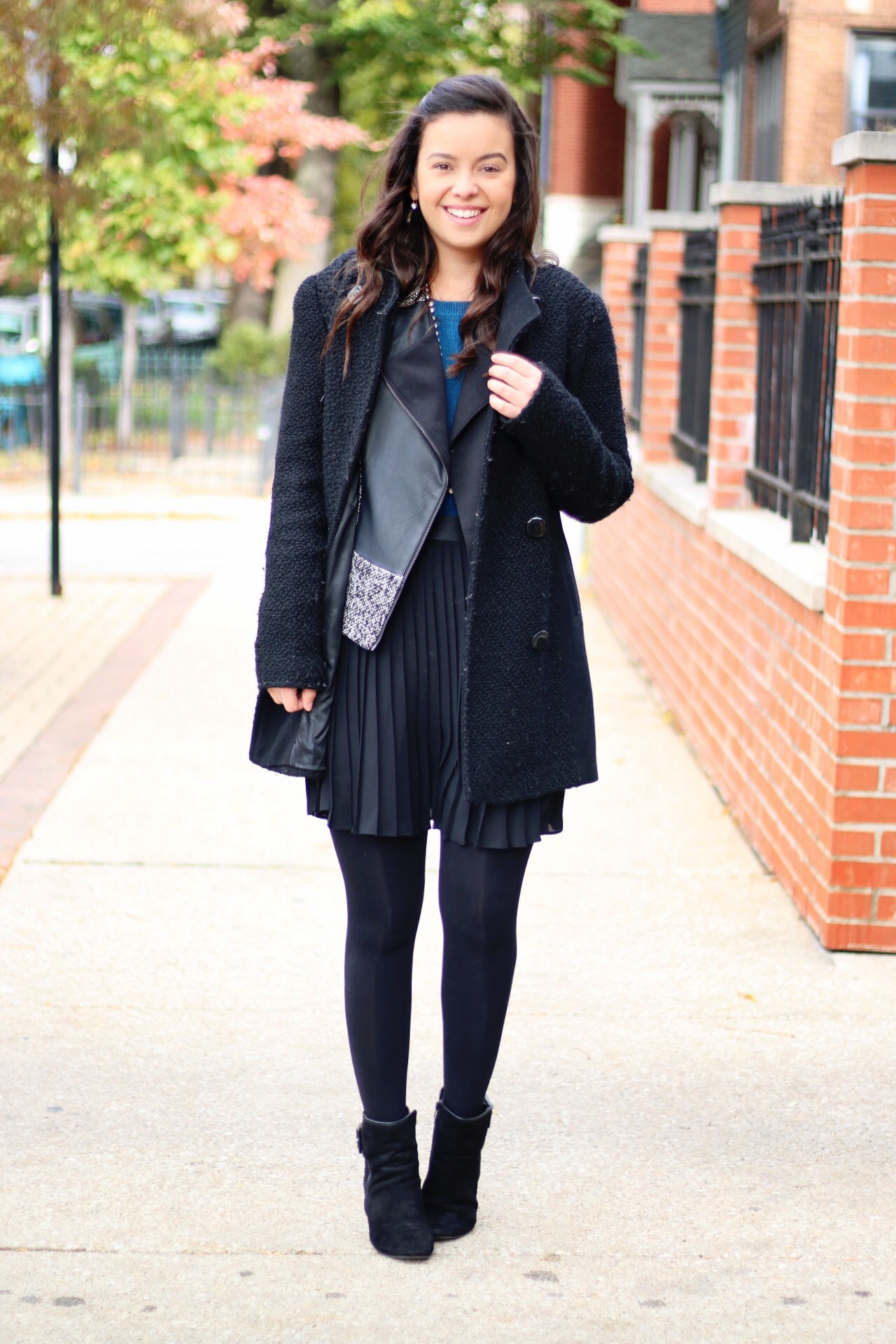 Thank you so much for stopping by and let me know your thoughts in the comments below. Hope you have a great rest of your week and if you try to recreate this week's looks for work, don't forget to use #waysofstyle or tag me on Instagram.
XO,


SHOP THE LOOK AND SIMILAR PIECES HERE: