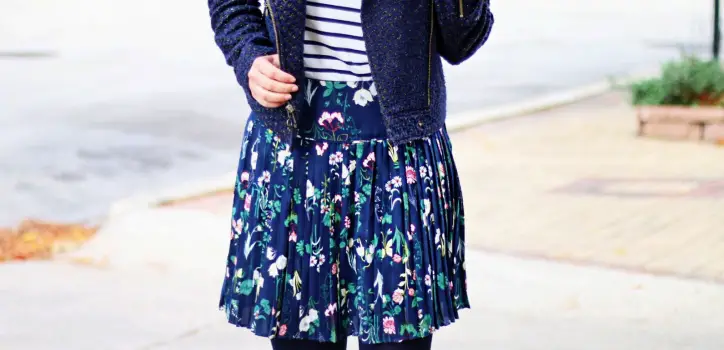 HOW TO WEAR TIGHTS FOR THE OFFICE – PART 1
Hey guys, happy Monday!!
This week I wanted to dedicate a couple of posts on how to dress for the office for Winter. A lot of you have been asking about it and today and on Wednesday, I specifically want to talk about tights and how to wear them for the office.
I think Winter is a great time to be creative with the things we wear. It can get pretty boring pretty fast and it's easy to fall into an 'outfit' routine or rut. Sweaters, jeans and boots seem to be a part of our everyday looks, and hey, I get it, I love those looks too but to me, it's pretty boring to wear the same thing every day!
So, for today I created something a little different. Skirts are appropriate at most office environments and if you add tights even more! (Remember to get fleece tights, not just the regular thin ones! They are warmer than jeans). I'm mixing a floral print with a striped top and added a jacket on top. What do you think of this look?




It's super warm, not boring and so perfect for the office. This my friends, is one way to wear tights for work during Winter. Plus, you can totally wear your puffer coat on top. It's time to be that cute girl on the train you're always looking at and thinking: 'She must be freezing!'
Well, she's not. At least not today!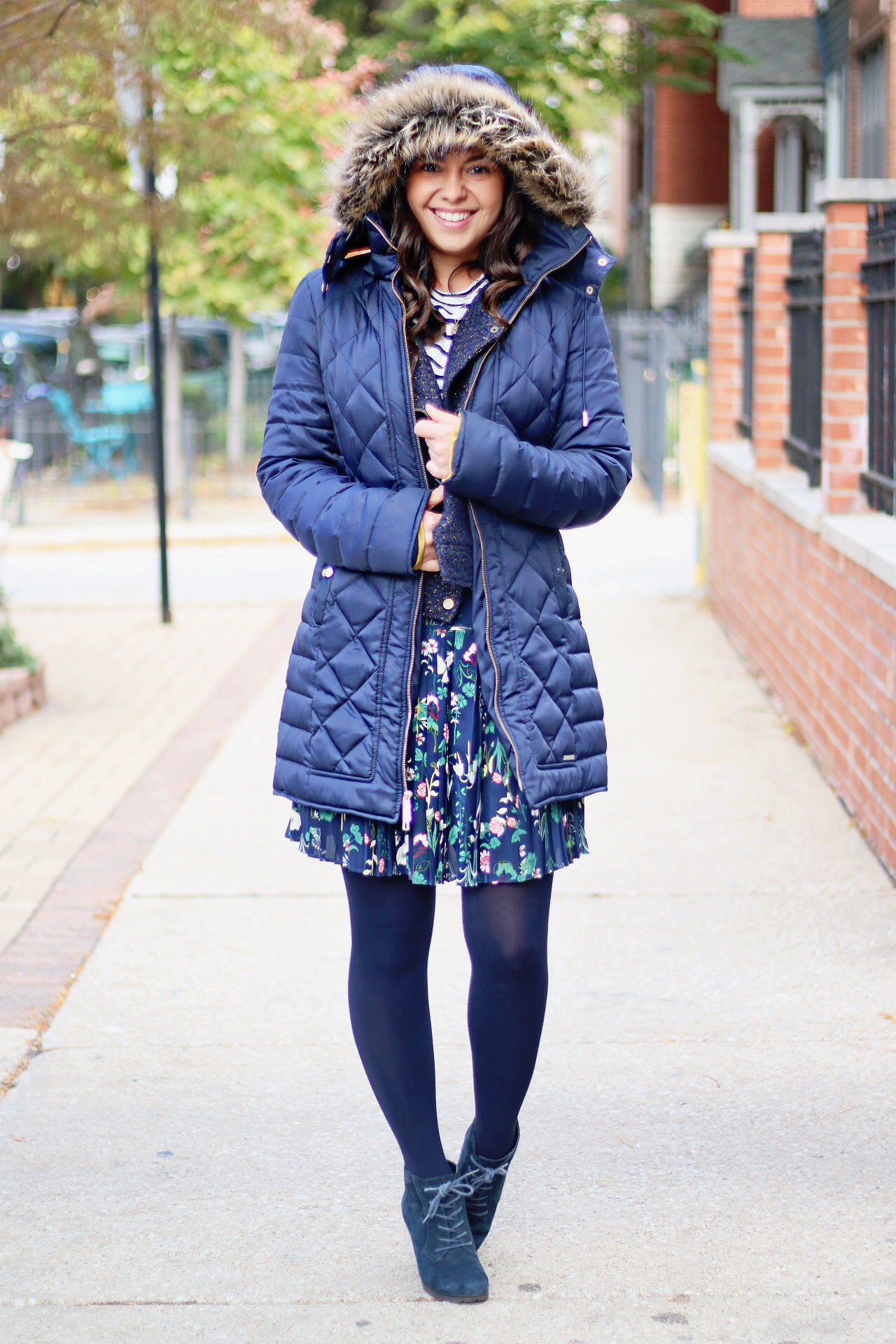 Let me know your thoughts in the comments below and thank you so much for stopping by WOS today!
Have a beautiful week ahead!
XO,


SHOP THE LOOK AND SIMILAR PIECES HERE: