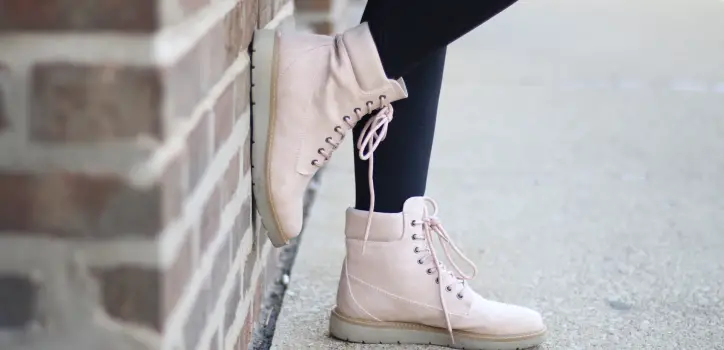 HOW TO STYLE COMBAT BOOTS – PART 2
Hello hello! Happy humpday everyone!
Welcome to how to style combat boots part 2!
How's your week going? I hope things are ok with you. I haven't been feeling great lately if we are being completely honest here, but I'm reading this beautiful book called "Own the moment" by one of my favorite pastors Carl Lentz and I found encouragement in these words:
I think we all have a bad idea of what the dream life is if it means we see it only when we sleep.

My dream church? It's the one I pastor, right now. My dream house? I'm sleeping in it. I'm sure it won't be the last one, and I have some ideas about what the future can hold, without a doubt. But I'm not going to walk around with that feeling all the time that gnaws slowly at so many; that feeling that says, "There has to be something better". That's like looking at a baby in a crib and never holding it, never laughing when they laugh, never tapping them on the nose and hearing those heavenly baby laughs as they figure out the rhythm of their own voice and yours. Instead you look at the crib every day and go, "Someday, that's going to be an amazing human, I'll check back next year".

Sometimes we have to learn how to not look so far ahead we miss the fact that what we have is worth looking at.
I hope you feel encouraged too if things are not looking great in your life right now. I promise you are not alone, but remember that what's right in front of you is 100% worth looking at, otherwise it wouldn't be in front of you to begin with.
Anyways, if you visited the blog on Monday, you saw that I posted about these cute combat boots. On Monday I styled them with jeans and a sweater (still super cute you should check it out here) and today I styled them with a peter pan collar dress, pearls, tights and the good ole denim jacket. I love to create looks mixing feminine pieces with edgy ones.. well sort of edgy because the combat boots are pink after all hahaha
What do you think? Would you wear them like this?


Let me know your thoughts in the comments below 🙂
Thank you so much for stopping by! Enjoy the rest of your week my loves!
I'll be doing a round up on all of this week's looks on Friday, so feel free to stop by and check them out!
XO,


OUTFIT PHOTOS – HOW TO STYLE COMBAT BOOTS – PART 2



SHOP THE LOOK AND SIMILAR PIECES HERE: