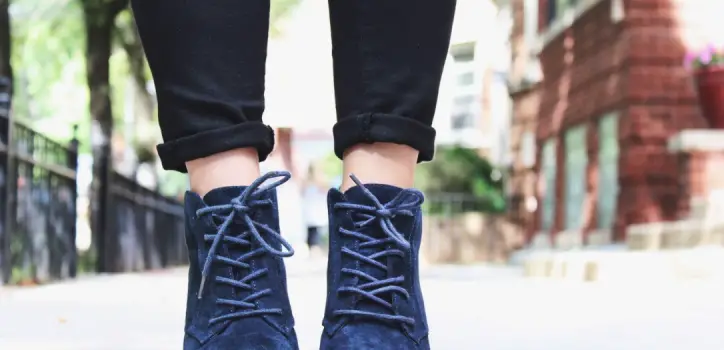 STOCKING UP FOR FALL WITH WHITE MOUNTAIN SHOES
Hello guys!
Happy Humpday! How was you weekend? How's the new week treating you so far?
Mine was pretty laid back… A lot of work… Don't have much to report! How about you guys?
I don't know about you but I'm pretty excited for a new season. Autumn started really good for me and I can't wait to see what it'll bring. I know it's hard to embrace changes sometimes, but I believe there's something special about the uncertain. There's something fun in not knowing. I guess it has always been in me to be a little wild and sort of a rebel in a good way. When you're not sure of anything, everything is possible.
Anyway… I'm excited hahaha can you tell? Fall's the best season in my opinion. Not only everything is beautiful, the leaves fall down and the weather is like.. perfection! But the clothes are EVERYTHING! I love layers, trenches and cozy pieces. There's no humidity, so I can use my bangs! And all the shoes OMG! I love OTK boots, regular boots, sneakers, loafers, booties…! Love them all!! What do you think of these ones?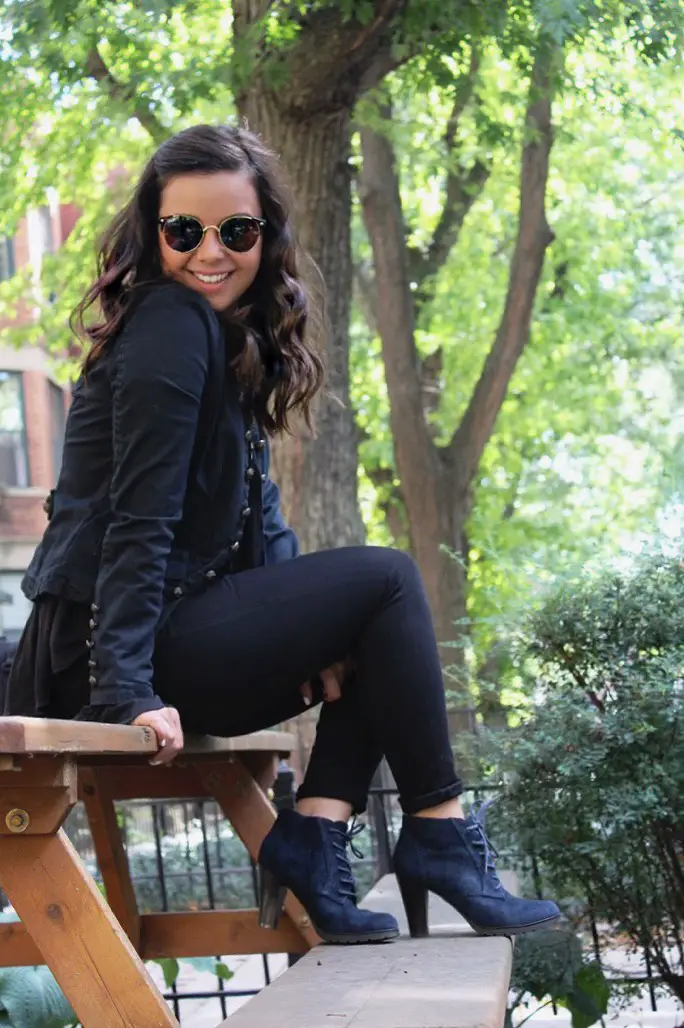 I love them because 1) They're navy, 2)They're suede, 3) They're comfy AF! and 4) I can tie them! These booties from White Mountain Shoes as well as another pair of black ones I received from them are going to be my go-to pieces this Autumn. Oh, and forgot to include on the list of reasons why I love them; THEY'RE ONLY $64. (Direct link here). I hope you like how I styled them and check out their entire Fall Collection!
Here's something to reflect about changes, now that a new season just started:
"If you're feeling frightened about what comes next, don't be. Be brave as it challenges you to exercise both, your heart and your mind, as you create your own path towards happiness; don't waste time with regret. Spin wildly into your next action.

Enjoy the present, each moment as it comes, because you'll never get another one quite like it. And if you should ever look up and find yourself lost, simply take a deep breath and start over. Retrace your steps and go back to the purest place in your heart… where your hope lives. You'll find your way again."
Beautiful right? I needed to read something like this, that's why I decided to share it!
Thank you so much for stopping by my blog! I'll never get tired of thanking you guys for your support and for allowing me to do what I love the most. That's why I feel like I should give back and inspire you to pursue happiness and understand that nothing is perfect and we are all on a journey. The only thing you need to do, is to try to be the best you can be while going after what your heart desires!
Enjoy the rest of your week and happy humpday!
XO,
 


---
Hola! Feliz Miércoles!
Como estuvo su fin de semana? Como los trata esta semana hasta ahora?
Por aqui todo tranquilo. Mucho trabajo, ya el clima esta de Otoño. De resto nada que reportar.
Feliz de que una nueva temporada comienza y con ella seguramente grandes cambios y sorpresas. No se porque siempre me ha gustado lo incierto. No saber nada. Siento que todo es posible. La gente que de verdad me conoce sabe que en el fondo soy como un alma libre y hasta un poco rebelde en el buen sentido de la palabra.
Bueno, si no te habías dado cuenta, estoy feliz! Sera porque Otoño es mi temporada favorita, o hay algo en el aire que no se que es, pero estoy ansiosa por las cosas buenas (e inclusive las no tan buenas) que va a traer esta temporada. Me encanta como empiezan a cambiar las hojas de color y caerse, el clima es perfecto, no hay humedad, las capas, los sweaters, chaquetas, botas de todo tipo! Amo el Otoño por estas y mil razones mas.
Hace un par de semanas recibir estas botas de la marca White Mountain y las ame enseguida. Son super comodas, el color es bello y no tenia botas azules, son de gamuza.. Y ademas cuestan solo $64! (Link aqui).
Espero que les gusten y no dejen de revisar la colección entera que tienen para Otoño. 
El otro dia estaba en busca de inspiración y me tropecé con estas palabras que de verdad han hecho la diferencia últimamente y quería compartirlas con ustedes. Originalmente lo lei en Ingles, pero aquí les va traducido:
"Si sientes miedo al pensar en lo que viene después, no temas. Se valiente, esto te reta a ejercitar tu mente y tu corazón mientras creas tu propio camino hacia la felicidad. No pierdas tu tiempo arrepintiéndote o lamentándote por lo que no paso. Gira libremente hacia tu próxima movida.

Disfruta el presente, cada momento así como venga, porque nunca vivirás ese momento dos veces. Y si alguna vez miras hacia arriba y te sientes perdido, simplemente respira profundo y empieza nuevamente. Estudia tus pasos y transportate hacia el lugar mas puro que hay en tu corazón.. donde vive la esperanza. Allí encontraras tu camino nuevamente."
Espero que les guste! Un abrazo grande y gracias por visitar mi blog!
XO,
 


OUTFIT PHOTOS – STOCKING UP FOR FALL WITH WHITE MOUNTAIN SHOES










SHOP THE LOOK:
Booties from White Mountain ($64) – Here