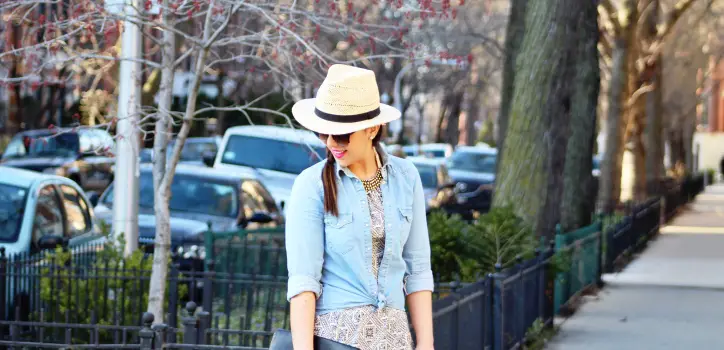 Spring Maxi Dress
Hello hello! Happy Humpday guys!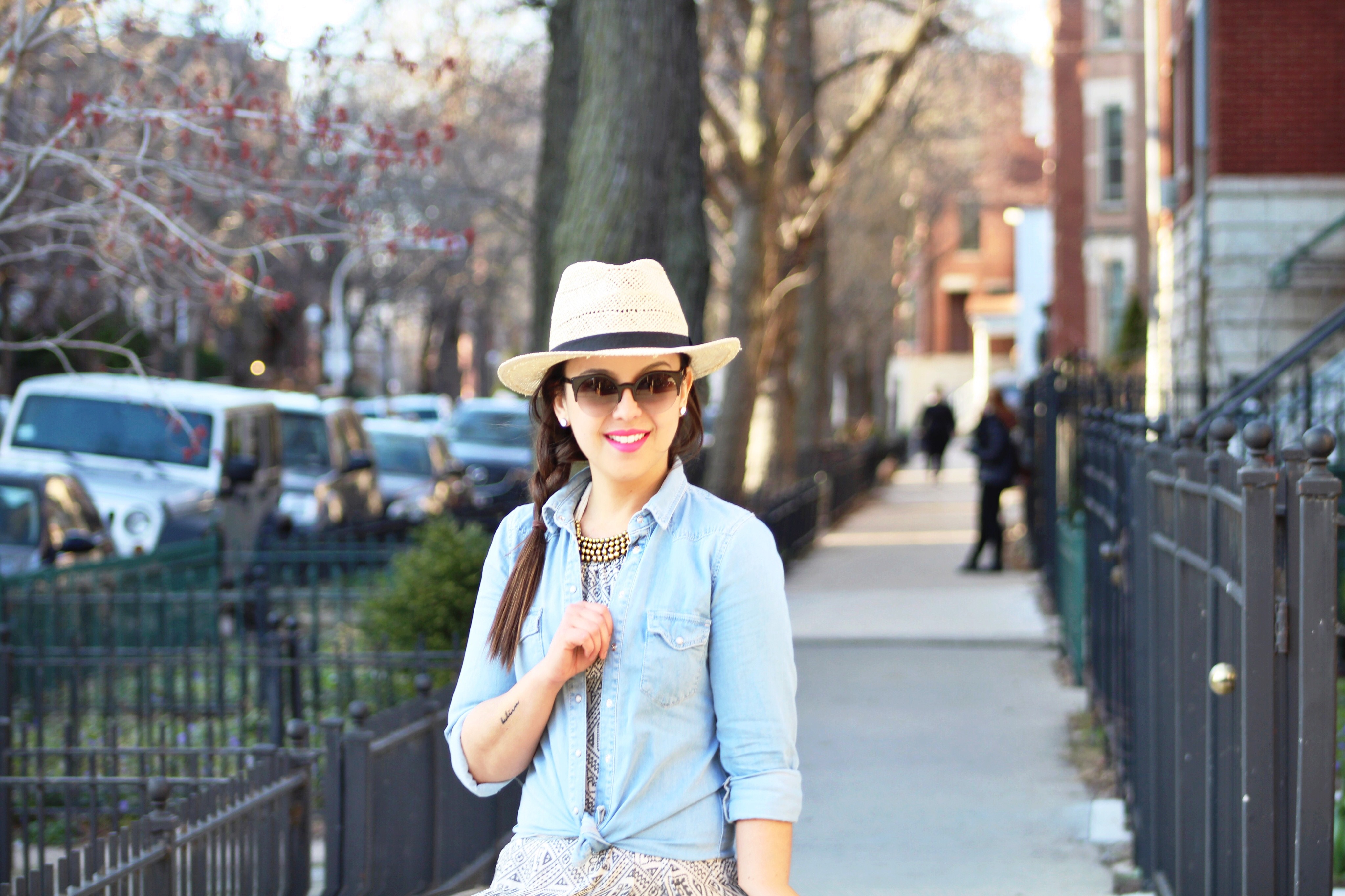 Aren't maxi dresses like the best thing ever? Well, at least I love them! Although I only have 2! I guess that's something to work on this summer lol.
They are a must-have for Spring and Summer and some of them, even for Fall (They look amazing with boots!). I bought this one at Lord & Taylor two years ago and it hasn't made its debut on the blog until now. Can't believe it, because I wear it a lot when it gets warm in Chicago (Yes, for like a whole month LOL). Not complaining about this week's weather though, it has been sunny and "warm". We have a unique definition of "warm" in here. You can only understand it when you call this city your home. Still, absolutely LOVE Chicago despite its moody weather! If it had the perfect weather it wouldn't be fair to the other cities 😉
 
Living in a four-season city has really changed me and the way I look at life. I grew up next to the beach (a small town called Lecheria on the north-east side of Venezuela) and I remember always complaining about how hot and humid it was all the time. We are going to the beach? Again? Seriously? Is that all we are doing this weekend? Ewwww! HAHAHA that was me every weekend until two years ago. And not to make things worst, but if you look up Venezuela's location you'll see that our sea is the Caribbean, so I'm talking high quality beaches here. I was stupid back then. I know.
 
It's like the song: "You only miss the sun when it starts to snow…" that's sooooo true! I'm not saying I want my old life back, but I'm definitely saying that I could have been different and valued the things I had back then a little bit more. Maybe I wouldn't have hurt so many people when I impulsively decided to stay here.
 
When you live in a city like Chicago you REALLY learn to appreciate when it gets warm and when the sun goes out. We all should work on being more grateful with the things we have in our lives instead of complaining so much about the things we don't have and think we need. Despite the negative, there's always something to be grateful for and saying 'thank you' everyday is a discipline like working out or eating healthy. Just start doing it. I promise that the journey of realizing where the sunshine is in your life will be totally worth it. Check out my post 30 days of gratitude and check out how I started. (Don't judge the pics, it was one of my first posts!)
 
I've mentioned that I'm a Christian before and to be honest, the way I see everything and how I deal with life events has been drastically influenced by God and what I learn in Church every week. If you're in Chicago, you are invited! Let's go together, just leave a comment below with your email address and I'll contact you. If you're not, listen to the Podcasts and let me know your thoughts! 🙂
 
Sorry, sorry… back to the fashion now hahaha. It was a little chilly when we took these pics (at least for this outfit), but I wanted to show you how much you need a Spring maxi dress and why you have to buy the classic ones so you can keep it in your closet for many many seasons! I decided to add the Chambray shirt because A.) it was cold and B.) I don't like to show my back and arms when I'm carrying a few extra pounds! So it's a win win! It also makes your waist look smaller.
I added a pop of color with my lipstick and the hat a sunglasses because I looked like shit and this is always a safe way to look cool! Ha! Wisdom over here guys… 😉
Other ways I've worn these pieces before:
Chambray Shirt:
Panama Hat & Sandals:
Thank you so much for stopping by!
Enjoy the rest of your week, keep your chin up and spread good vibes.
Remember that what doesn't kill you makes you stronger!!
 
XO,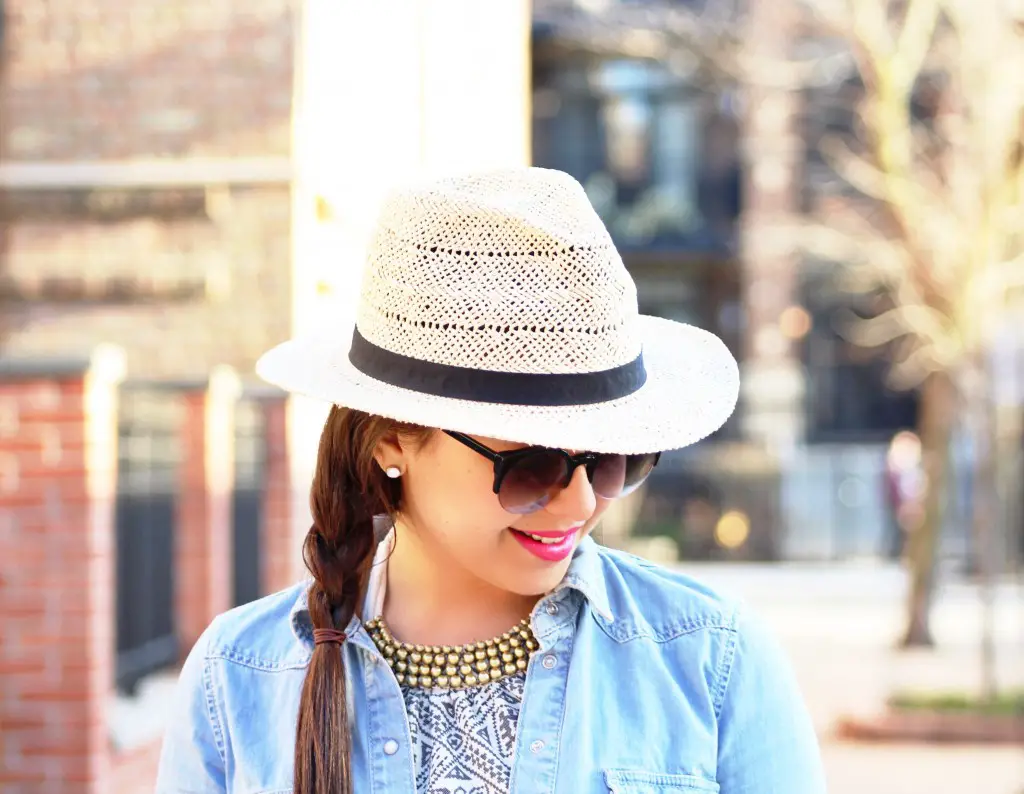 SHOP THE LOOK HERE:
 
Sunnies are from Shopditto. You can get your first month for FREE by using the promo code WAYSOFSTYLE. Check them out! It's a great unlimited designer sunglasses program 😉

 CHECK OUT SOME OF MY FAVORITE MAXI DRESSES 🙂