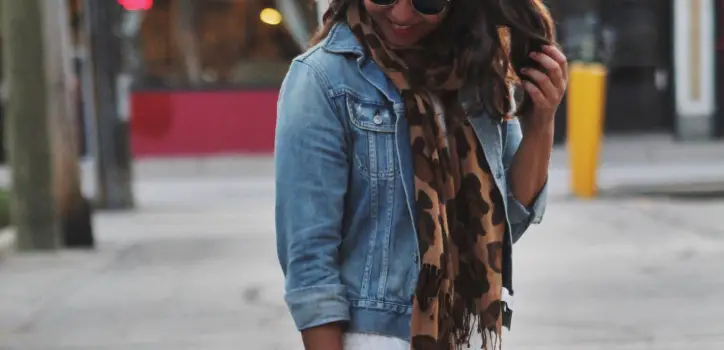 LABOR DAY WEEKEND
Hi guys! Happy Monday! How's your long weekend going?
Mine was crazy busy and so much fun! I feel like I'm a little desperate because Summer is about to end, so I'm basically outside all day doing stuff. If there's a patio, I'm there!
How are you enjoying the last days of Summer?
When creating this look I wanted to start incorporating Fall pieces into my Summer wardrobe, so I went with a lace white dress with a denim jacket and booties (Basics for Fall) and added an animal print scarf. This look transitions well from one season to another and it's really comfy. What do you think?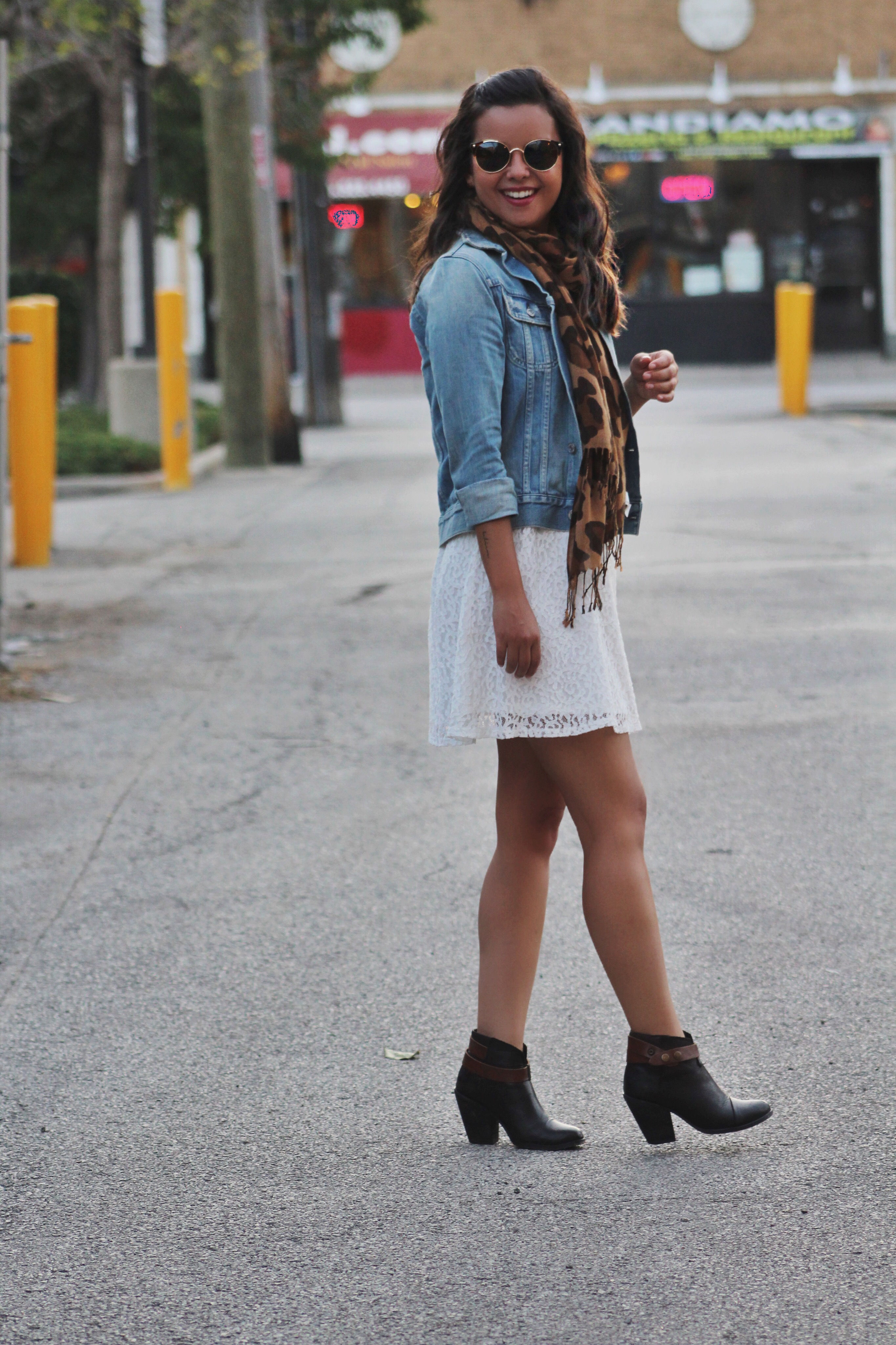 Also, I have a tan!! Can't believe it lol. It was one of my Summer's goals!
Well guys, sorry for not writing much, but I do hope you like the outfit!
Enjoy the rest of your day 🙂
XO,
 


---
Hola! Feliz Lunes!
Este fin de semana es Labor Day aqui en USA y es a la vez el fin de semana donde sientes de verdad que se esta acabando el verano. Yo ando como desesperada saliendo para todos lados antes de que se acabe.
El clima y el inevitable cambio de temporada me inspiro a crear este look con unos de mis vestidos favoritos. Supuestamente este es el ultimo fin de semana para usar blanco, pero yo no le paro a eso! Agregue una chaqueta de jean, que es una pieza indispensable para otoño y bueno ya los booties que se convierten en los zapatos del día a día una vez que va bajando la temperatura.
Que piensan del outfit?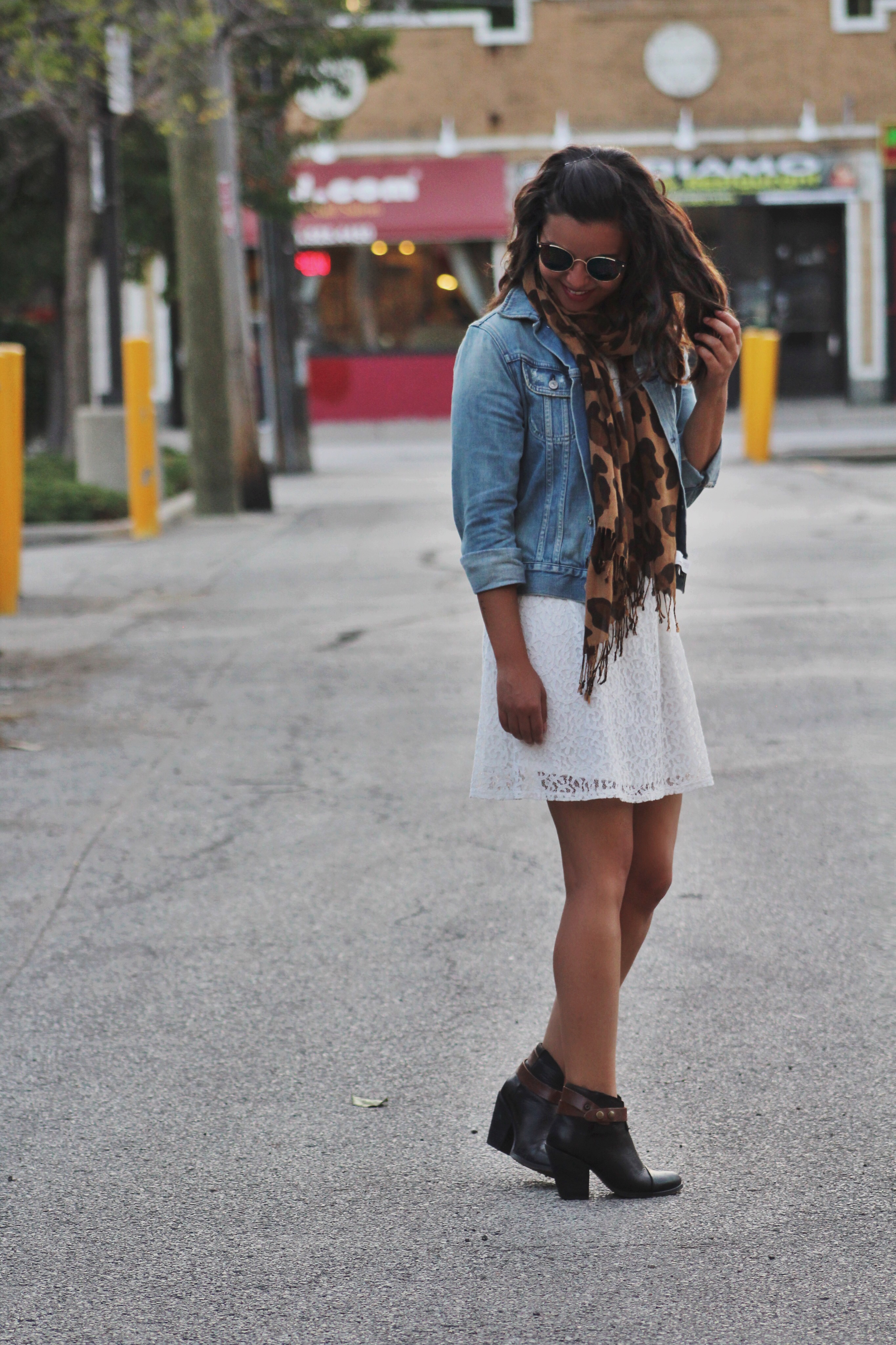 Espero que les guste!
Disculpen por no escribir mucho.
Gracias por visitar el blog! Un abrazo.
XO,
 


OUTFIT PHOTOS – LABOR DAY WEEKEND











SHOP THE LOOK AND SIMILAR PIECES
Sunnies are YHF exclusively designed for Rachel Zoe's Box of Style! If you guys have not signed up for this amazing seasonal box, you're definitely missing out. Use this code to get $10 OFF your first box 😉 (http://fbuy.me/dqH01)