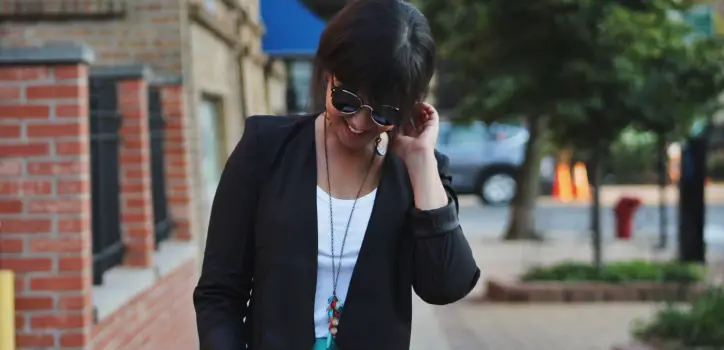 HOW TO STYLE A BLACK BLAZER
Hi everyone!
How are you? Anything new to report?
I've been working like crazy on the blog and catching up with personal stuff, but I've been good! Busy is always good right? I hate that I haven't had the time to start working on my new website, but I'll get to do it soon.. I hope!
Last few weeks I haven't assisted many events because next week is going to be crazy, so I felt like I needed to have my evenings off for a little while. I love going to blog events, but it's exhausting and the next couple of weeks are going to be crazy, so I'm glad I took some time off to just chill at home.
Anyhow… Today I wanted to talk about Black Blazers; this classic piece we all have in our closets, but we consider boring AF. The good thing about "boring" pieces is that you basically can wear them with anything and that's one of the things I look for the most when I'm buying something; versatility.
I styled this one from The Lookbook Store (Which fits perfectly and it's only $36) with a fun pleated skirt, white T-shirt and black T-strap sandals. I added the pendant necklace to match it with the color of the skirt. What do you guys think of the whole look?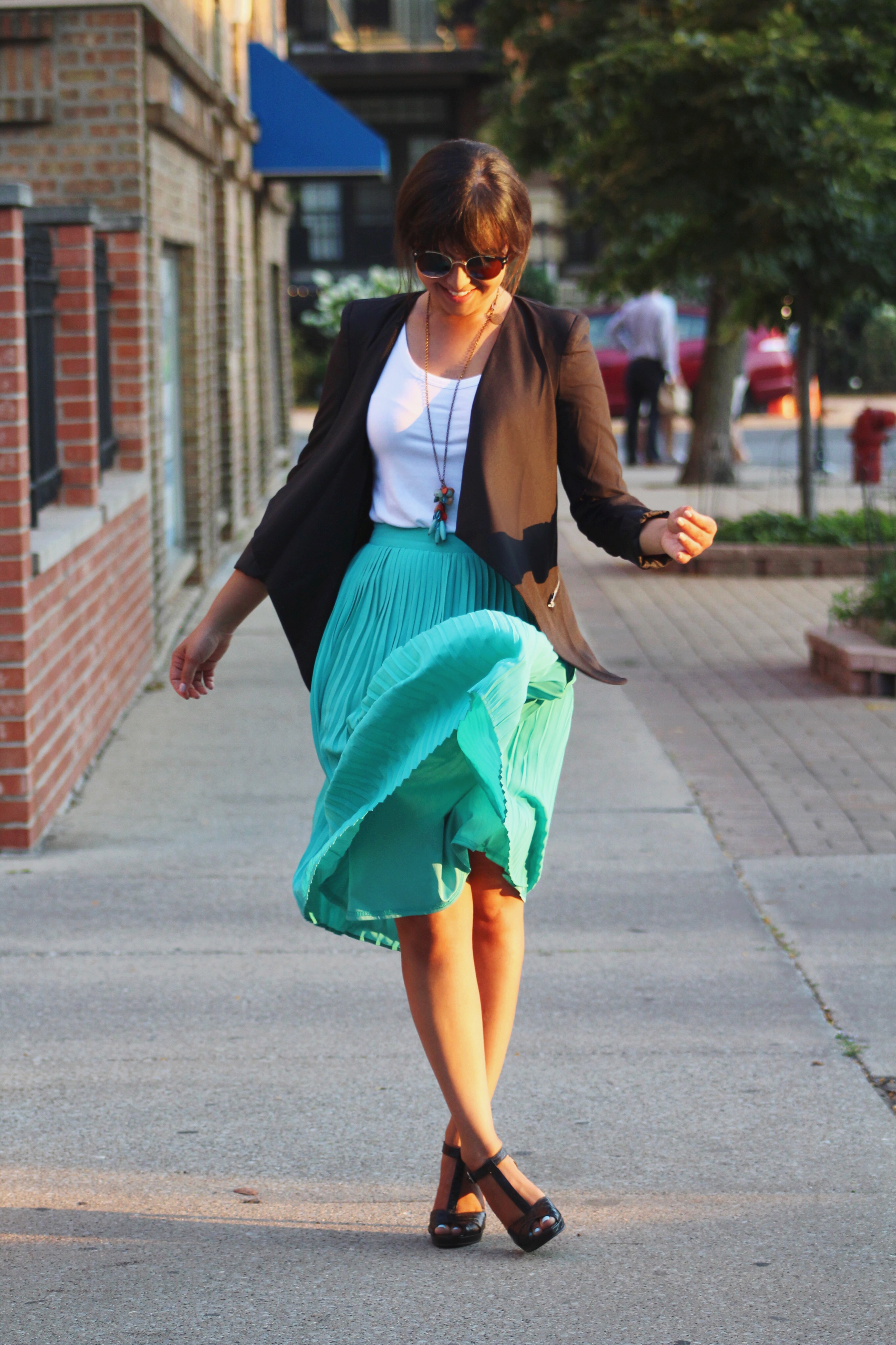 I have to admit that lately I haven't felt inspired at all! I'm now blogging full time and this is not how I thought it would be. I love it, don't get me wrong, but now I feel like I have to go out seeking inspiration, when before it was easy for me to find it just by going outside, or listening to a podcast on the train on my way to work, etc. Now that I'm at home a lot, I have to force myself to go out, watch a TED talk, sit on a cafe and just watch people walk by, etc. I don't know, it's weird. I guess I'm not used to working from home and as a creative person I feel like all my juices flow when I'm outside the apartment. Anyone else relate to this?
Well guys, thank you so much for reading my blog! I truly appreciate it!
Have a beautiful and blessed weekend ahead!
XO,
 


---
Hola! Feliz Viernes!
Como están? Que cuentan de nuevo?
Yo para variar super full con el blog y poniéndome al dia con cosas personales. Estar ocupado es bueno, no me quejo pero estoy reventada! Sobretodo porque los fines de semanas en vez de descansar lo que hago es salir todo el día jajaja entonces ya llega el Lunes y estoy cansada otra vez. Pero bueno, es la vida de verano en Chicago que ya pronto se va a acabar… Mejor cambiemos el tema si?
Hoy queria hablar de los Blazers negros (Este de Lookbook Store queda precioso y solo cuesta $36), ya que es una pieza que todas tenemos pero que consideramos algo aburrida verdad? Lo bueno de las piezas "aburridas" es que las puedes combinar con lo que sea y se van a ver bien! Así que te recomiendo que las tengas para que las combines con otras mas divertidas. En este caso me puse una franela blanca y una falda fun de un color espectacular y unas sandalias negras. Agregue el collar para que combinara con la falda un poco. Creo que es perfecto para otoño y para llevarlo a la oficina también 🙂
No se, díganme ustedes que opinan del look completo?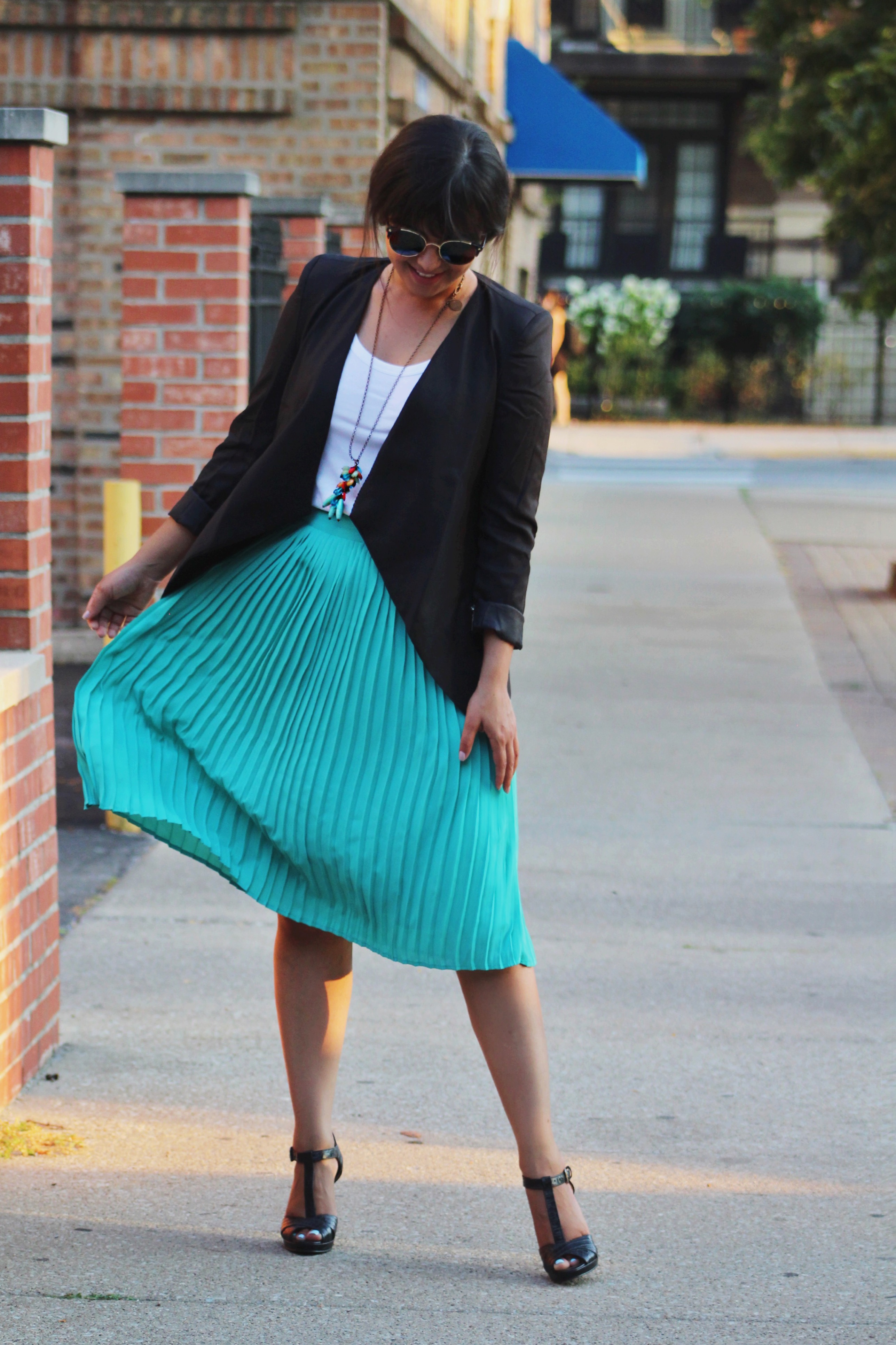 Como les había mencionado hace algunas semanas ya empece a hacer el blog full time y debo admitir que me ha costado muchísimo! No estoy acostumbrada a trabajar desde casa y me es super difícil concentrarme y hacer todo a tiempo. Antes lograba inspirarme en el trabajo, o escuchando un podcast en via al trabajo pero ahora tengo que obligarme a buscar inspiración y se me ha hecho un poco difícil. Creo que paso mucho tiempo en la casa y ahora estoy tratando de salir mas, así sea trabajar desde un Starbucks. Solo con ver la gente pasar o hablar con alguien me ayuda.. No se, es raro… Alguien mas ha pasado por esto?
Dejenme saber en los comments.
Como siempre les deseo un super feliz fin de semana y les agradezco muchísimo por visitar mi blog!
Un abrazo
XO,
 


OUTFIT PHOTOS – HOW TO STYLE A BLACK BLAZER










SHOP THE LOOK AND SIMILAR PIECES HERE:
Blazer: From the Lookbook Store – Direct link here.