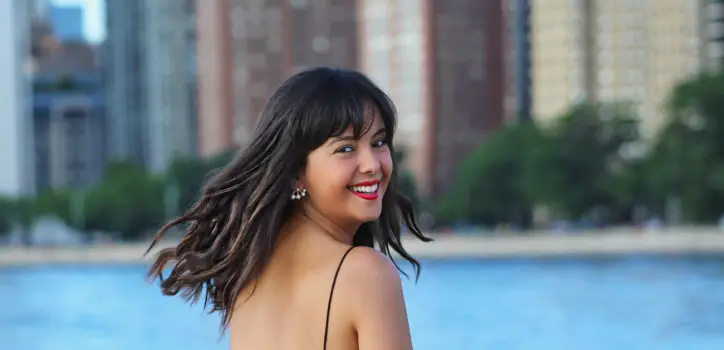 HAPPY BIRTHDAY TO ME
Hi guys!!! YES, TODAY IS MY BIRTHDAYYYYY!!!!
I kept thinking on all the ways I could write this post… And you know what? I decided to keep it simple and share with you how this has been the best and worst year of my life so far. So here's a little bit of my special journey over the past 12 months.
This year is super special since it's my last year on my 20's. I decided to look at it as a positive thing instead of complaining on how old I am! Boy, a lot has happened in a year! It's been quite a roller coaster, but I'm so grateful for all the experiences I've lived.
July is always a big month for me; I don't know if it's because it's my birthday month, but all the greatest experiences and opportunities (as well as heart breaks) have happened during the 7th month of the year and 2016 was no exception.
As a lot of you already know, I got divorced a little over a year ago, and even though I suffered A LOT I took the past year to get to know myself a little better and to become a better person. I didn't date for like 10 months, and even though I'm still single, I love going out and meeting new people; something that used to intimidate me a lot.
I dedicated myself to my blog, my personal goals, my writing, my life vision… Gosh so many things! And I'm so proud of myself for not going out like crazy to hide the pain, but for actually taking the time to go through the pain and worked really hard on forgiving myself in order to move on. I could not give you a better advice than that if you're going through a break up or divorce. I still remember like it was yesterday how every time I looked at myself in the mirror there were black tears involved. When I tell you guys I went through the pain, I really went through it, but to me that's the only way you can heal yourself from the past and just feel free and at peace with who you are, where you're at and where you are going.
I feel like right now I have so much more to offer and I'm more than ready to enjoy my last year as a 20-something!!
Having God present in my life has been a huge game changer. There's nothing I don't talk to Him about and He answers every single time -although His response is not always what I want to hear-. However, I know and trust He knows what's best for me. I'm telling you, walking through life with this kind of peace is something you should pursue ASAP. Living in Faith and not in fear is the greatest decision I have ever made and I encourage you to pursue the same thing.
I now believe in myself. Seriously, I believe I can do ANYTHING. I don't mean to sound over confident or anything but I honestly feel that with the right mindset and hard work it is possible to accomplish anything! I also have this little tattoo as a reminder though… Even though some people think it says "Helium", it doesn't.
It says "believe".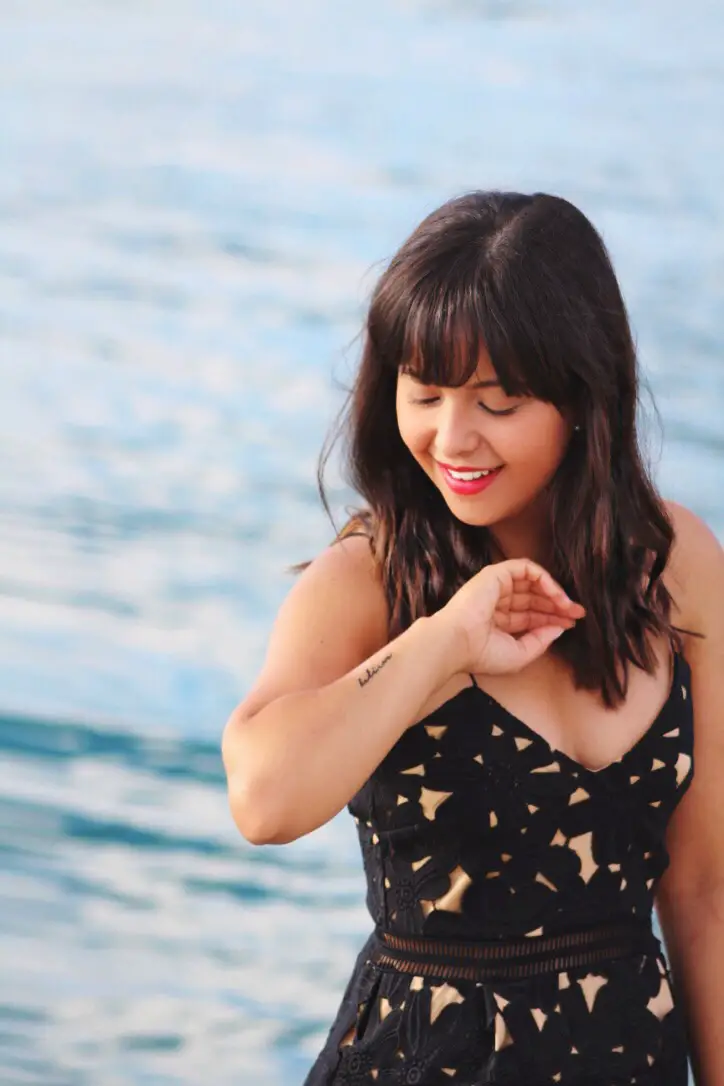 With these photos I wanted to express how happy I am with my life right now. I'll start blogging full time in September, working along with my friend Christine (aka @tristinstyling) and I couldn't be more excited for this new phase in my life where I'll be doing what I love 24/7. It truly feels like a dream come true and I'm so grateful for everyone who supported me unconditionally. It makes me so happy that I'll be able to create fresh new content for you guys more often and I'm thrilled to see this blog become exactly what I originally envisioned.
I cannot thank you enough for your continuos support over the past 18 months of my blogging journey and I hope you stay around to live with me what's coming next!
So bring it 29! Cheers to my best year so far!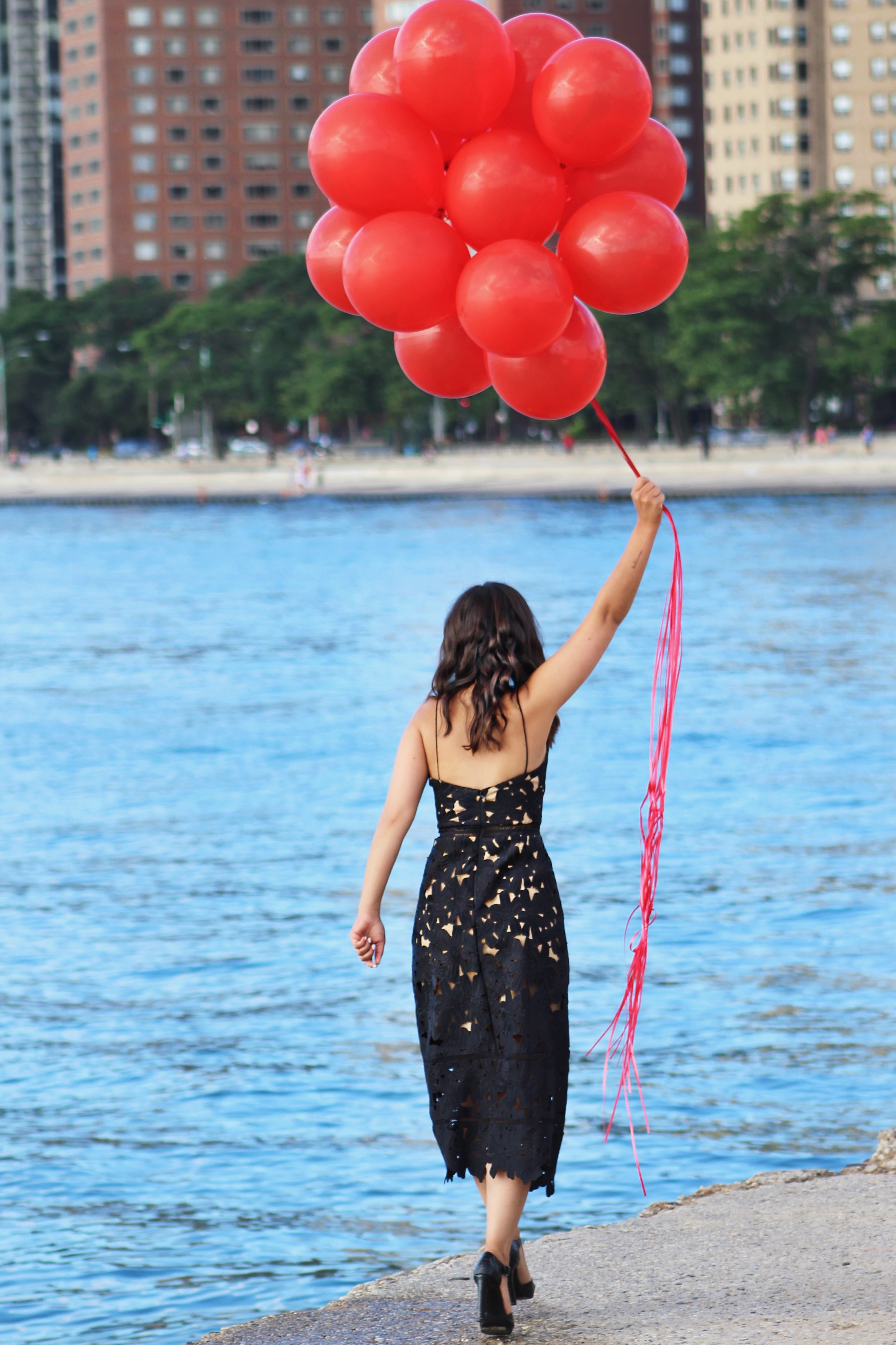 Enjoy the rest of your week and thank you, thank you so much for stopping by!!
LOVE YOU GUYS!
XO,
 


---
Hola a todos! Por fin llego el día!
ES MI CUMPLE!! YAYYYYY!!
Hay tantas maneras en las que pensé escribir este post, porque de verdad no quería extenderme demasiado sino expresar como me siento, así que aquí les va.
Este ano es mi ultimo en la década de los 20 y todavia no lo puedo creer. A donde se fue el tiempo? Bueno, trato de no pensar mucho en eso y en vez de sentirme mal por "estar vieja" decidí verlo como la bendición que es tener un ano mas de vida. Sobretodo este ultimo ano que he tenido que catalogar como el mejor y peor que he tenido hasta ahora.
Escribiendo este post me pregunto como un ano puede ser las dos cosas a la vez y la verdad es que yo no pude verlo sino hasta ahora. Si tienen algo de tiempo leyendo el blog saben que en Julio del ano pasado mi (ahora) ex-esposo y yo decidimos tomar caminos separados después de 12 anos de relación y honestamente que fue super fuerte. Haber estado con alguien desde que tenia 15 anos y de repente no tenerlo cerca fue un golpe duro.  Es como pelearte con tu mejor amigo, de verdad que fue horrible. Sientes que te falta algo y todo a la vez.
Sin embargo, me siento orgullosa de mi misma por no haber salido a loquear por allí para esconder el dolor. En mi mente mi vida de soltera en una ciudad como Chicago era ser Samantha de Sex and the City jajaja pero que va, yo no pude hacerlo. No se sentía bien. En vez de irme a la calle, me encerré en mi casa a sanar. A analizar una por una todas las cosas que me afectaban y que no me permitían ser quien estoy destinada a ser.
Después de 10 meses de solo ver lagrimas negras en el espejo, hubo un día en que sentí una paz absoluta. Algo que por motivos de privacidad hacia otra persona no voy a compartir aquí, pero hubo un día que tuve una conversación con mi ex que lo cambio todo… Para bien y para siempre. Y sentir eso después de haber sufrido tanto fue como ver una luz que pensé que jamas iba a ver. Y allí fue cuando entendi que todos los meses que llore tanto y trabaje tanto en mi misma valieron demasiado la pena. Ya todo estaba curado.
Ahora siento que soy una nueva persona. Se siente correcto todo lo que estoy haciendo y siento que por fin puedo contribuir mucho a las relaciones que hoy tengo en mi vida. No me cansare de aconsejarles que hagan lo mismo si están pasando por algo similar. Vivan el dolor, sientanlo, analicen de donde viene y curenlo. Es fuerte pero se los prometo que va a valer demasiado la pena.
Tener a Dios en mi vida es algo que ha cambiado todo. A veces no cambia la situación, pero si la manera de ver las cosas y esto es lo mas poderoso que he podido experimentar. No hay ninguna decision que tome sin hablarlo con El primero y hasta ahora ha funcionado a la perfeccion. Ahora yo de verdad creo que puedo lograr lo que me proponga. Vivir con Fe y no con miedo y que con trabajo duro y la mentalidad correcta todo en esta vida es posible y cuando se me olvida tengo este tatuaje que me recuerda que debo creer en mi y en Dios y mas nada!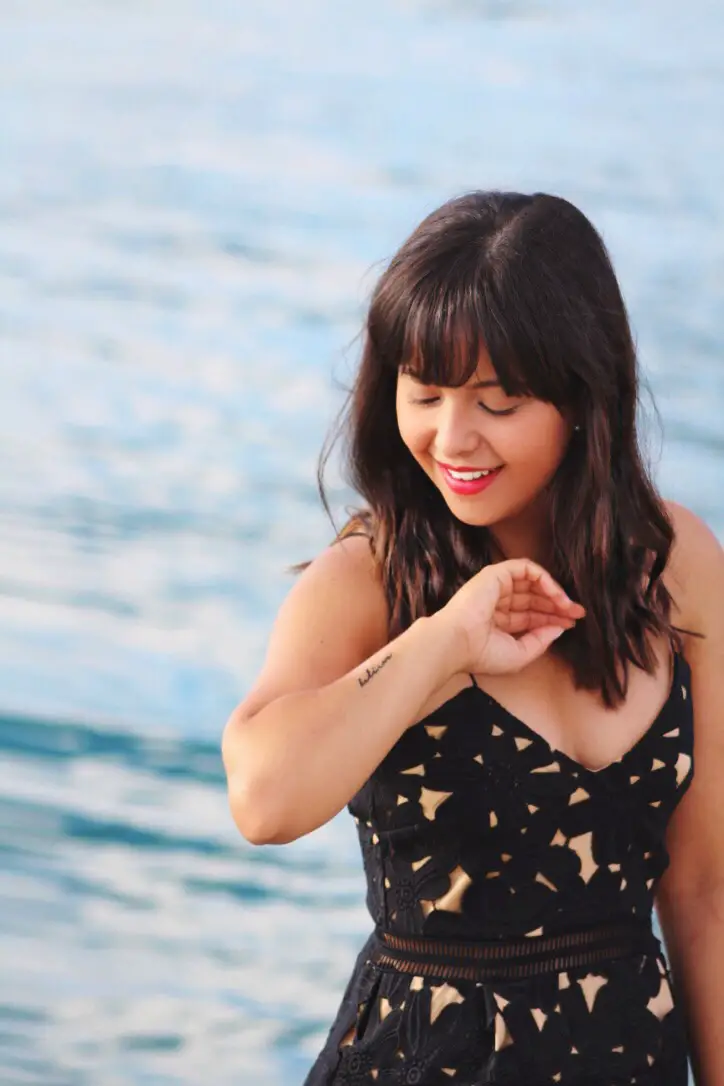 Estoy super feliz de anunciar que a partir de Septiembre voy a hacer el blog full time y trabajar 24/7 en moda junto a mi amiga Christine (@tristinstyling). Me llena de felicidad poder tener el tiempo de generar contenido nuevo todas las semanas y lo mejor es que por fin voy a ver este blog convertido en lo que originalmente era mi vision. Esto me llena de vida! Estoy super feliz por esta proxima etapa de mi vida donde voy a poder hacer lo que amo 24/7!! Se siente como un sueno!
Así que vengan los 29! Salud por un ano mas de vida y por este ultimo ano en esta maravillosa década de aprendizaje! Bienvenido el mejor ano de mi vida hasta ahora!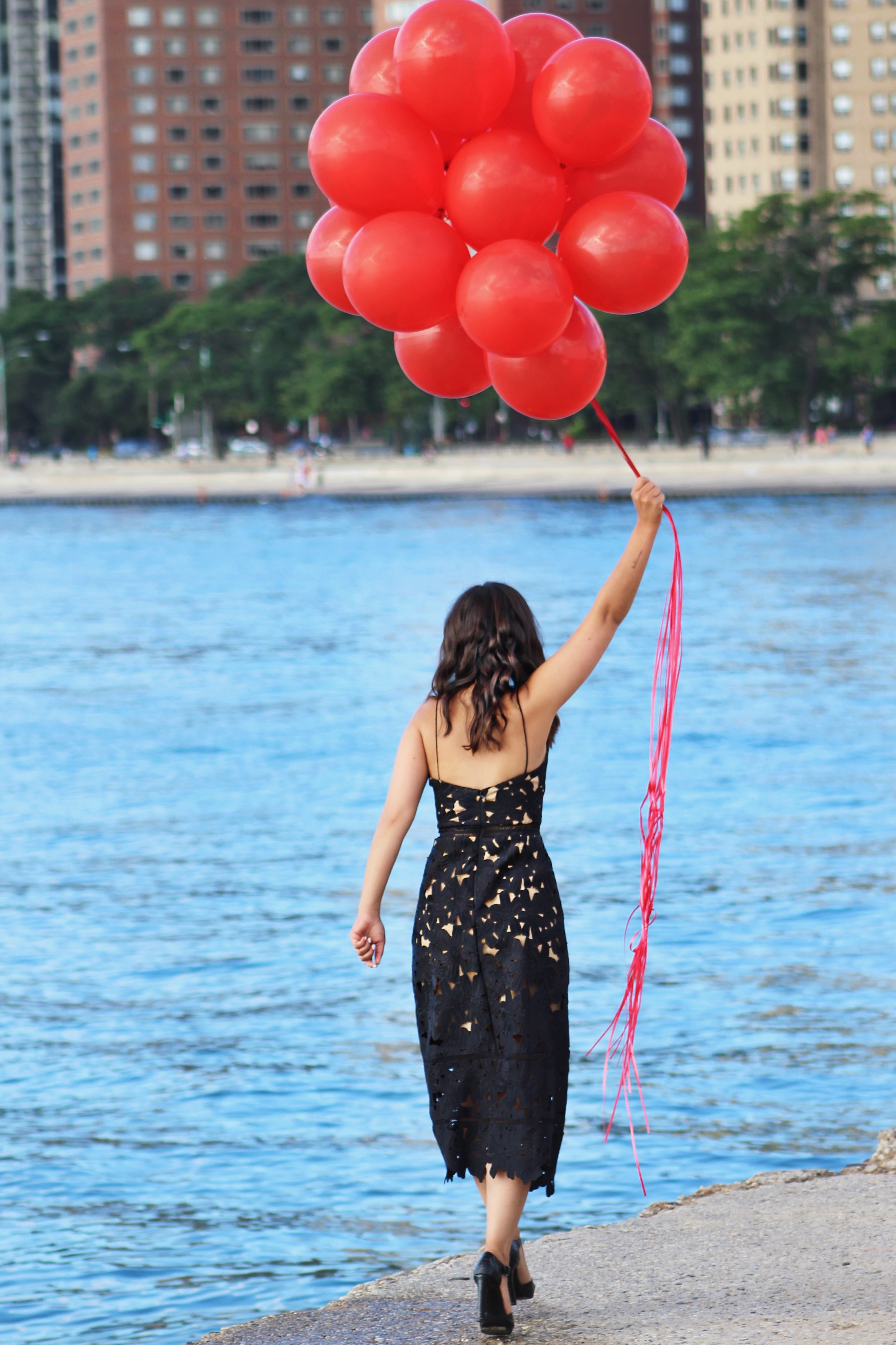 No esta de mas decirles que les agradezco todo el apoyo que siempre me han prestado! Yo no pudiera hacer lo que amo sino fuera por su apoyo! Gracias por acompañarme y espero que sigan aquí para lo que viene!
Un abrazo grande!
LOS AMO!
XO,
 


OUTFIT PHOTOS – HAPPY BIRTHDAY TO ME











No outfit deets here. Only that the dress is from NA-KD. (Direct link here) and hair by my babe Keiko from Kelly Cardenas Salon.