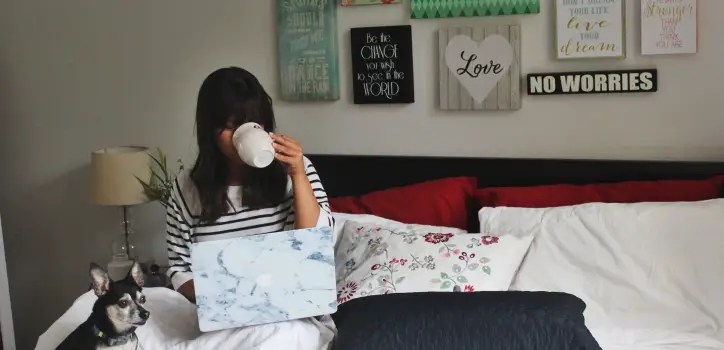 GIVEAWAY WITH CASEAPP
GIVEAWAY TIME!!
Happy Friday guys! It's been a while since I've done a Giveaway and I'm particularly excited for this one!
I take my laptop everywhere and even though I have a Case to carry her around (Yes, "her" is my laptop), she needs protection for when she's out of the case. Just look at how cute and chic this one is:



Recently I was looking through my IG feed and I saw this photo of this beautiful laptop skin and I knew I had to have it. As the business woman I am, I tried to negotiate a giveaway for my amazing readers (THAT'S YOU!), so now I'm partnering with CaseApp to give one lucky reader the chance to get a new custom iphone case or custom laptop skin for FREE!
All you need to do:
Leave a comment at the end of this post expressing your interest in the giveaway. (Enter your email info, it stays confidential)
Follow me on Snapchat (User: waysofstyle) and send me a message via Snapchat with your email address. I will reply back confirming that you are IN! It's ok if you are already following on Snap, just send me the message with your email.
It's important to do both! In order to participate you need to comment on this post and be following on Snapchat 🙂
I will write down all the email addresses and take out a random name by the end of next week! You'll be able to see it all LIVE on Snapchat and Instastories! Once the winner is announced I'll send a promo code via email so you can create your own case or laptop skin for free.
If you don't win, you still have a 20% discount on Caseapp's website by using the promo code WAYSOFSTYLE20. Code's good until September 15th.
Well guys good luck and thank you so much for stopping by!
Have a great Labor Day Weekend!
XO,
 


---
Hola! Creo que es tiempo de un GIVEAWAY!
Hace bastante que no hago uno y estoy super emocionada por este porque me encanta como se ve mi laptop con este case. Tenia tiempo viéndolos en Instagram, así que contacte a CaseApp para organizar un GIVEAWAY solo para ustedes!! Espero que les guste tanto como me gusta a mi.
Para participar solo tienen que hacer lo siguiente:
Dejar un comentario al final de este post expresando su interes en el giveaway. (Coloca tu email, esta información es confidencial)
Seguirme en Snapchat (Usuario: waysofstyle) y me envian un mensaje por Snapchat con el email. Yo les voy a responder confirmando que estan participando. Si ya me sigues en Snap no importa, igual participas, pero envienme el mensaje de todas maneras.
Voy a hacer el sorteo del ganador en vivo por Snapchat e Instastories a finales de la semana que viene, así que SUERTE!!
Si no ganan pueden usar el código WAYSOFSTYLE20 y eso les da un descuento de 20%. Es valido hasta el 15 de Septiembre!
Mucha suerte!
Gracias por visitar el blog y si estan en Estados Unidos; Happy Labor Day Weekend!
XO,