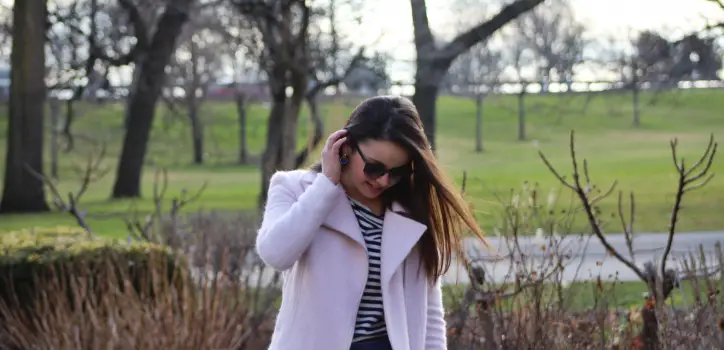 Denim and Stripes for Spring
Hi guys! Happy Humpday!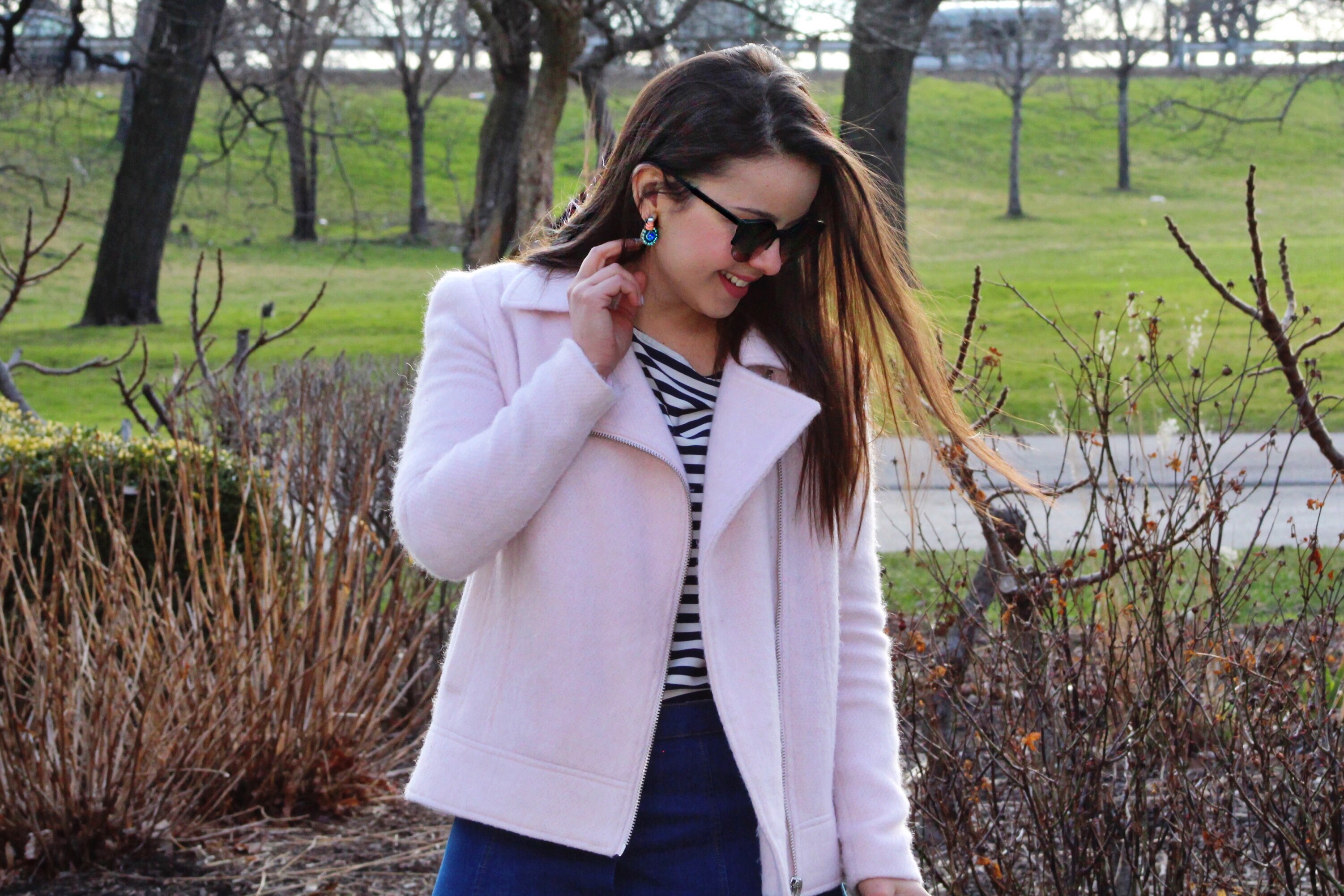 Hope your week's going good so far 🙂
Are you already on Spring mode? I have to say that I do feel it some days, but Chicago weather has been crazyyyyyy! We took these pics last week and it was 30 degrees outside! Yes, 30 degrees (-2 for my Celsius people).
 
I though to myself; what's wrong with us bloggers that we put ourselves through this? We must be crazy!! And we are a little bit, but then I was like… Hell no! What if there's something so incredibly good about all of us, who are willing to sacrifice hours of sleep, free time and our personal life for no money (in most cases)?
What if there's something very right with us? I mean aren't we here on earth to follow our hearts and to be passionate about the things we love? I'm telling you guys, being a constant blogger it's all about passion. It takes around 4-6 hours in total to press the 'publish' button. Most of us also have other jobs, because the blog is just "the dream", and we spent our money paying photographers, buying clothes, hair and make-up etc to put together a visually attractive post.
 
Here's a pic of what really feels like to be shooting a spring look when it's 30 degrees outside. Not a lot of people shares what really goes on 'behind the scenes'.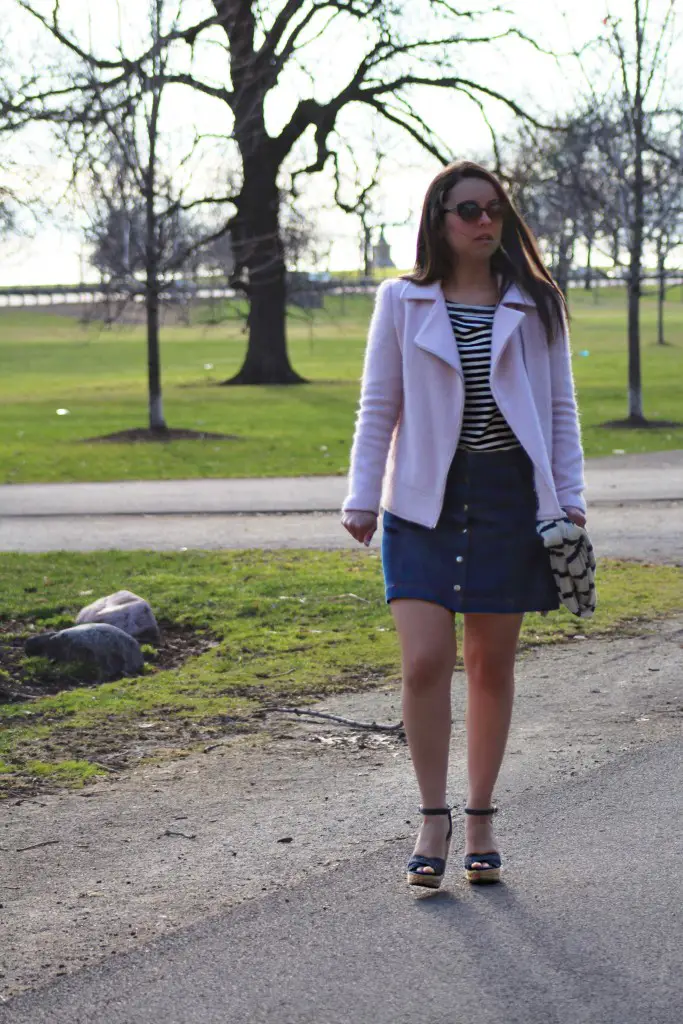 However please, don't get me wrong. I love my blog and I enjoy the work & money it actually takes to keep a website and social media channels running, but I thought you'd like to know that we do work really hard and sacrifice a lot for many years before actually making enough money to live out of it. Anyhow, I'm sure all of this sacrifice will pay of someday, and if you're a blogger and you're reading this, just hang in there. This is THE dream!!
 
As I promised a few weeks back, I started to include links to other pics where I've worn the pieces featured on every outfit post. It has been embarrassing to say the least lol. I guess I just don't have enough posts yet to show you ALL the different ways I style my clothes. To be honest I spent last year trying not to 'repeat' blog outfits, which I now realize it was a very stupid thing to do, not to mention unrealistic. It's not all too bad this time though. I've actually worn some of these pieces before here in Ways of Style:
 
 
This button-down skirt was literally on every store last fall and I decided to get a denim one for spring because it basically goes with everything! I'm obsessed with skirts and didn't have a denim one, so I was like what the heck, let's buy one! I styled it very simply by adding a striped nautical shirt, the navy espadrilles I'll be wearing everywhere this season, and this blush jacket, because well, I love pastels all year round. This is what I call "Denim and Stripes for Spring" made easy ;).
Well guys, thank you so much for stopping by.
Hope the rest of your week goes smooth and positive and full of great experiences. And if not, the answer to your problems may lie at the bottom of a bottle of wine hahaha.
XO,
 








SHOP THE LOOK HERE:
Sunnies are from Shopditto. You can get your first month of unlimited designer sunnies for free by using the code 'WAYSOFSTYLE'