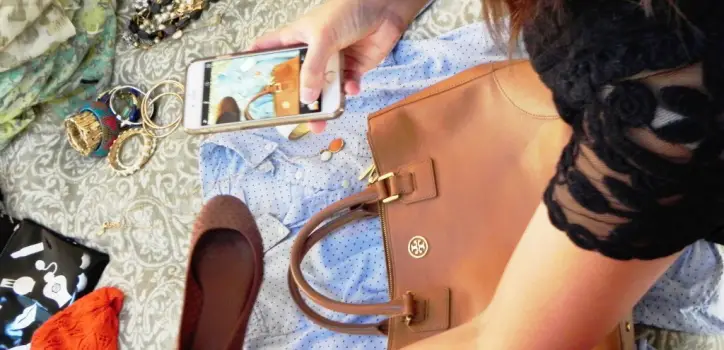 Closet Audit
Hi guys! Happy Monday 🙂
A couple of weeks ago I assisted my friend Christine (Aka @tristinstyling) on a closet audit and shopping session. It was an amazing experience and I wanted to tell you all about it.
First of all, from where I come from this job only happens in movies LOL. So when she asked me to help her out I was in awe for a few days or so. By being in this 'fashion world' you are always seeking inspiration -at least I am- and what a better way to feel inspired that to spend the day with an actual stylist in action?
I usually post all the pictures together at the beginning or end of the post, but this time I will tell you about my experience with pics throughout the post. So here it goes.
First step: The Clean Up.
I enjoyed this part a lot. It was all about taking everything out of the closet, organizing it in bed and the fun part; the yeas and nays.  We took all the clothes out from the closet and organized them in piles; the pants, the sweaters, the jackets, the scarves, the shoes, the accessories… EVERYTHING!
It looked like something like this:







After making all these important decisions, we made a list of all the basics we were getting rid off that needed to be replaced, because there are timeless items you'll always need in your closet 😉
Next step: The Outfits
This part was so much fun too. It was all about capturing the client's style to create some awesome outfits for her with things she already owned. She also had a few pieces she wasn't sure how to style, so we help her out with that too. Don't you just hate when you buy an amazing piece and then you have no idea how to wear it?
Christine took a few pictures of different outfits ideas (client-approved of course) so she can have access to that inspo any time she needs to. How cool is that? It's like having outfits ready to wear but without making a mess in your closet! I'm definitely doing this from now on  😉




Last One: Organizing
So after taking all the shoes, clothing and accessories out, making piles for Good Will, for consignment and for tailoring it was time to put everything back. We make sure to re-arrange everything in the best possible way optimizing the client's closet space.




After putting everything back we wen't shopping for a few key pieces she was missing and a some of the basics we had to replace and that was it. Six hours later she had a renovated closet & had many styling ideas for her everyday life and upcoming events! 🙂
Best part? Seeing the client happy and excited with her new stuff and fresh outfit ideas to try out.
Hope this article serves as an inspo to do the same with your closet or at least hire someone who will 😉
If you need a little help from #TeamTristinStyling just fill out this form and Christine will get back to you ASAP. If you have inquiries about any other services, just check them out here.
Have a great week guys. Remember to spread some good vibes!
Thanks for stopping by,
XO