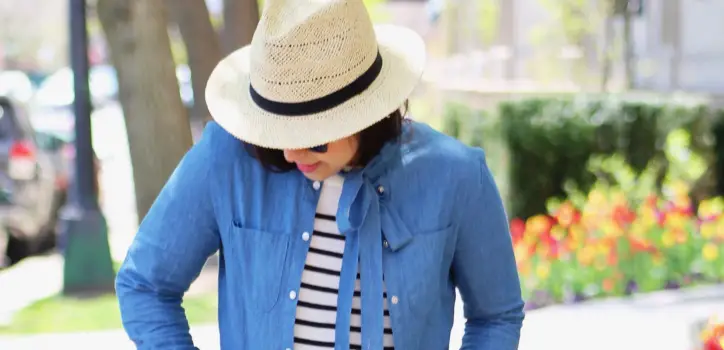 CASUAL FRENCH LOOK
Hello beautiful people!
Happy Humpday! How's your week going so far?
I'm exhausted!! Can't wait for Friday. Also, just found out that next Monday is a Holiday! Had no idea! Still don't get use to special dates here. They're so different from Venezuela! I guess it will happen over the years. Anyway MEGA YAY for that!
 
How about you? Anything new to report?
I decided to share this look really out of nowhere lol. I was dressed like this a couple of weeks ago and everyone complemented me so much that I was like, well I must look cute hahaha let's shoot it for the blog.. And so I did.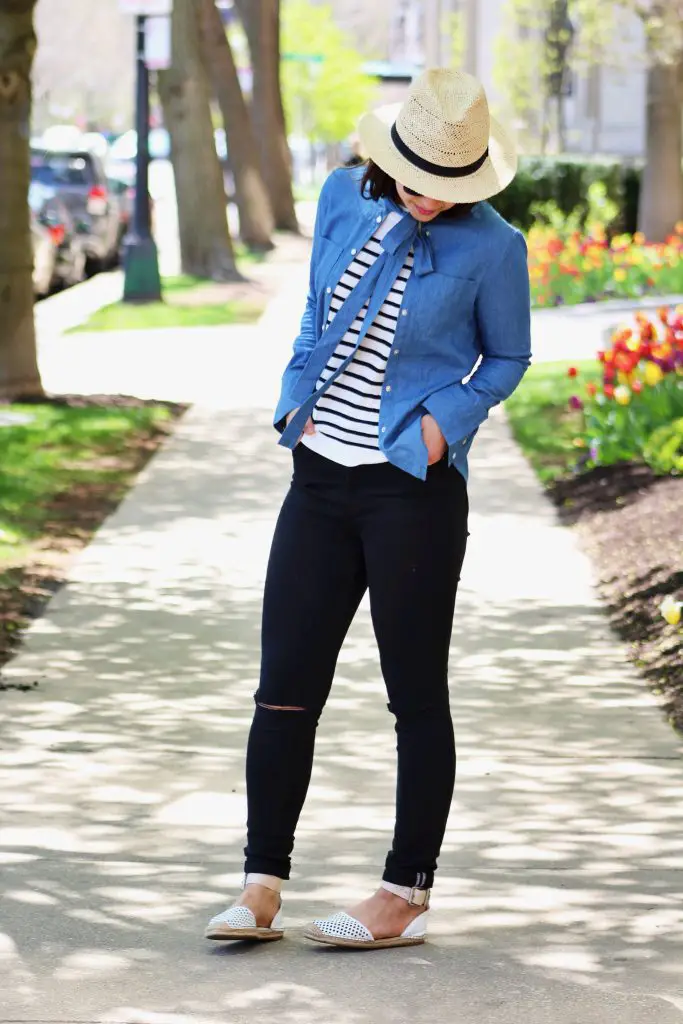 Hope you guys like it too. I feel like I'm wearing all the basics I'll need for this summer: Ripped skinnies, striped top, chambray shirt, neutral espadrilles, Panama hat and Ray Bans. All of these items will be on heavy rotation for the next few months. Although if weather keeps like this in Chicago, it won't be possible to be dressed at all hahaha. Yesterday was 90. I'm still feeling it. I like warmer temps, I mean, I grew up with weather like this, but it caught me by surprise that's all.
Now that I look at these pics, it's kind of a casual french look don't you think? I feel like I need to tie a red bandana around my neck and jet off to Paris and rent a pink scooter.
I wish.
 
I think this summer is going to be a staycation for me. I don't have any plans to travel anywhere, which I find to be a little depressing, but better be stuck in Chicago than in Venezuela right? Sounds awful I know, but it's the truth. There's a lot more to do in here and it's way prettier 😉
Well you guys, gotta go to work! Any exciting plans for the summer? Let me know!
I'll travel with my mind. I'm really good at imagining myself in different places lol.
Enjoy the rest of your week and thank you so so much for stopping by!
XO,
 


OUTFIT PHOTOS – CASUAL FRENCH LOOK







SHOP SIMILAR PIECES