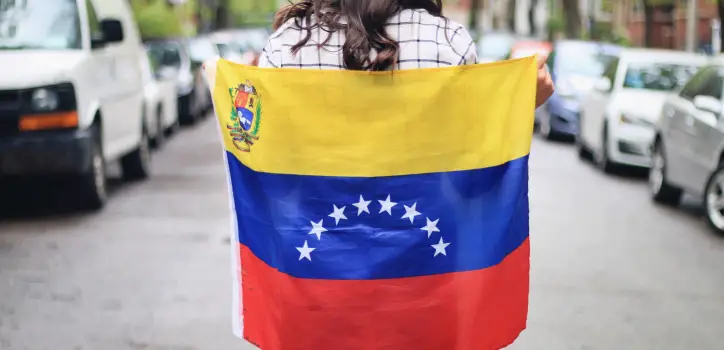 CARTA PARA VENEZUELA – AN OPEN LETTER TO VENEZUELA
——Scroll down for English version of this post——
Hace semanas que queria escribir algo acerca de como me siento con lo que está pasando en Venezuela y no conseguía la forma de empezar. Son tantas emociones juntas que me es difícil canalizarlas todas en un solo post, pero de todas maneras lo voy a intentar.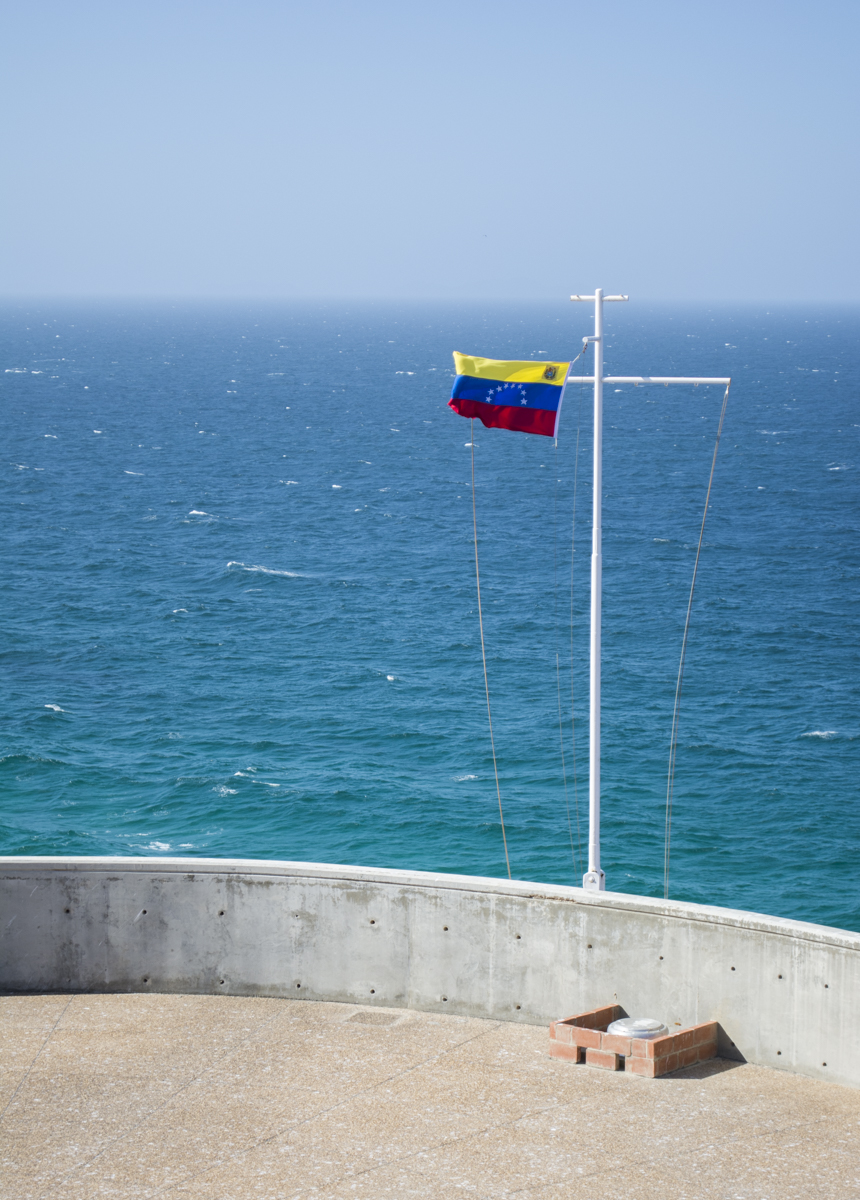 Me fui de mi pais -Venezuela- hace 3 años con la intención de no volver jamas. Desde que era muy pequeña tuve la dicha de visitar Estados Unidos ya que gran parte de mi familia se encuentra aquí y siempre comparaba dos realidades de dos países completamente opuestos. Recuerdo como desde muy niña siempre quise venirme. Si soy sincera, incluso antes de Chávez, Venezuela para mi, jamas ha sido el país que está destinado a ser y eso era muy fácil de notar cuando lo comparabas con una potencia mundial como lo es EEUU.
Cuando decidi irme, estaba muy emocionada, no podia esperar para vivir en una gran ciudad como Chicago y hacer todas las cosas que siempre había soñado hacer. Nací en un pueblo muy pequeño llamado El Tigre y me crié en una ciudad (o para algunos pueblo jajaja) que se llama Lechería y ninguno de los dos ofrecía opciones para las cosas que siempre había querido hacer. Trabajé en la industria petrolera y creo que vivir esa experiencia fue lo que me motivó a mudarme… O al menos fue la gota que derramó el vaso. Aprendí muchísimo y fue una experiencia increíble, pero también viví situaciones muy frustrantes que no se las deseo a nadie y a pesar de lo malo, todo pasó como tenía que pasar.
Eso lo entiendo hoy.
Hoy en día, tres años después, sigo en Chicago y estoy bien, soy feliz. Haciendo todas las cosas que siempre había soñado hacer, pero con un vacío enorme y un dolor increíble por todo lo que está pasando en Venezuela. Espero que esto sea el principio del final. Es irónico, porque cuando me fui (y todo el que me conoce puede afirmar esto) yo decía que odiaba a mi país. Ahora que veo hacia atrás entiendo que lo que sentía no era odio, sino un inmenso dolor por tener que irme del lugar donde crecí, donde estudié, de donde tengo los mejores recuerdos, ya que también tuve la dicha de recorrer casi todo mi país y experimentar los viajes y paisajes mas bellos del mundo.
Venezuela, gran parte del rencor que te tenía era porque ya no tengo a mis amigos conmigo. Porque mi familia está dividida. Porque mis padres que tanto te aman y te sueñan no pueden ni vivir allá porque no hay el tratamiento que mi papa necesita para su enfermedad. Porque sentí que me formaste y me viste crecer personal y profesionalmente y después no me quedó de otra sino abandonarte, porque el futuro brillante que tenía por delante contigo simplemente dejo de existir cuando todos empezaron a odiarse y dividirse por razones políticas.
Tardé tres años para extrañarte Venezuela. Tardé tres años en darme cuenta lo mucho que te amo y te agradezco por haberme hecho la persona que soy hoy. Gracias por haberme enseñado lo que es el calor humano, lo que es compartir, lo que es tener amigos que son como familia, lo que es la mejor comida del mundo. Por haberme dejado caminar descalza y libre en tus playas, ríos, médanos y montañas. Gracias por haberme educado y por haberme inculcado principios y valores que son difíciles de obtener en otras culturas. Gracias por haberme hecho VENEZOLANA.
Con todo el dolor del mundo tengo que verte como parte de mi pasado, pero a la vez con toda la esperanza del mundo quiero empezar a verte como parte de mi futuro. Gracias eternas a todos los que están arriesgando su vida para luchar por el país que, por motivos completamente egoístas, decidí abandonar en busca de lo que personalmente considero es un futuro mejor. Gracias a los que sí tienen el valor de quedarse y pelear por el país que yo entregué hace tres años.
Que si fue la decisión correcta? Eso todavía no lo sé. Pero fue la decisión que tomé y hoy en día me siento en paz con eso. Todos somos diferentes y nuestras realidades y oportunidades no son las mismas. Eso no me quita lo Venezolana, pero a la vez no me exonera de la deuda eterna que tengo con los que están allá defendiendo nuestro país con su vida, literalmente.


Quieres ayudar y no sabes como? Por favor visita estos links. Aporta tu granito de arena desde donde estés. También puedes compartir este post para crear un poco de conciencia acerca de lo que esta pasando y hacer que así, mas personas ayuden. Para los que estamos afuera, hay muchas maneras de hacernos presentes. Los chicos que están en las protestas necesitan recursos. Aquí esta todas las maneras en que puedes ayudar:
Manos por la salud // William Morales // Alicia Lopez
Empresa: Covemex INC
Dirección: 6171 NW 72 Avenue. Miami FL 33166
Enviar serial de compra a: alopez@covecargo.com.ve y dpassarelli@covemex.com
Para mas info chequea el Instagram de Manos por la Salud o síguelos para que estén informados.
Si estás en Panama:
Si estás en Venezuela:
Hay muchos centros de acopio en toda Venezuela, si no marchas puedes llevar alimento o medicinas. Búscalos en Instagram a través de la cuenta @elnacionalweb
Gracias por visitar el blog y por su apoyo! Un abrazo grande.
XO,
 


---
This is a very special post dedicated to my beautiful country; Venezuela and to all the people fighting today for our freedom.
I decided to write this post simply because it was in my heart. I think part of the reason why I've been feeling a little down lately is because of everything that's going on in my country. I feel like the least I can do is to share what's going on, my personal story and ways you can help.
People in Venezuela are fighting with their lives to bring down a government that has been around for 18 years and it's not a democratic one. I beg of you, please read this post and help in any way you can by donating ($5 is a lot of money in Venezuela) or by sharing this post. Kids & people are dying every day because there's no food nor medicines. I'll do my best to literally translate what I wrote above, so here it goes:
It's been weeks since I wanted to write this post about how I feel about what's happening in Venezuela and I didn't know where to start. I guess there are so many mixed feelings and emotions and they are hard to canalize in just one post, but I'm going to try anyway.
I left my country -Venezuela- three years ago with the intention of never going back. Since I was very young I was fortunate enough to visit the US, since a large portion of my family resides here, so I was able to compare and contrast the reality of two completely different countries. Since I was little, I've always wanted to live here and if I'm being honest, even before Chavez, in my eyes, Venezuela has never been the country that's meant to be and this was very easy to notice when you compared it to such a powerful country like the United States.
When I first decided to leave, I was thrilled to say the least. I couldn't wait to live in a great city like Chicago and finally be able to do all the things I've always dreamt doing. I was born in a very small town called 'El Tigre' and was raised in a city (for some a small town as well lol) called Lecheria and none of them offered opportunities to do the things I've always wanted to do. I worked in the oil industry and I think that living that experience was one of the things that really pushed me to move out… or at least it was the last drop. I learned so much working there and it was an incredible experience, but I also lived very frustrating situations that I don't wish anyone to live. But, despite all the bad things, everything happened like it was supposed to happen.
I understand that today.
Now, three years later, I'm still in Chicago and I'm good, I'm happy. I'm doing all the things I've ever dreamt of doing, but feeling so helpless and my heart is broken because of all the things that are going on back home. I hope this is the beginning of the end because I don't think Venezuela can't take it anymore. It's ironic, but when I left (and everyone that knows me has heard me said this), I would say that I hated my country, but looking back now I understand that what I was feeling was not hatred, just an immense amount of pain for having to leave the country I grew up in, where I studied and from where I have the best memories, because I also was very fortunate to travel and explore Venezuela, and trust me, there's nothing like it.
Venezuela, big part of the grudge I was holding against you, is because I don't have my friends with me anymore, we are spread all over the world. Because my parents, who love you more than anything, can't live there anymore because there's no treatment for my dad's disease (He has cancer). Because I felt that you built me and turned me into this person who's smart and professional and then you left me no choice but to abandon you to try to make it somewhere else, because the brilliant future I had with you stopped existing when everyone started to hate and attack each other for political reasons.
It took me three years to miss you Venezuela. It took me three years to realize how much I love you and to acknowledge how grateful I am because you shaped me into the person I am today. Thank you for teaching me what warmth is, how to share, for gifting me with friends that are like family, for having the best food in the world. For letting me walk barefoot and free in your beaches, rivers, mountains and sand dunes. Thank you for educating and forming me with values and principles that are not easy no obtain in other cultures. Thank you for giving me the tittle of VENEZUELAN.
With a lot of pain in my heart I now look at you as a part of my past, but at the same time and feeling tremendously hopeful I'd like to start seeing you as a part of my future. Big thanks to everyone who's in there fighting for the country that, for completely selfish reasons, I decided to abandon searching for what I believe is a better future for myself. Thanks to everyone who decided to stay and fight, literally with their lives, for the country I gave away three years ago. This post is for you and to help you.
Did I make the right choice? I don't know that just yet, but it was the decision I made and today I'm at peace with that. We are different and our realities and opportunities are not the same. That doesn't make me less Venezuelan, but at the same time it doesn't exonerate me from an eternal debt with every person in there giving their lives for our country.
There are so many ways you can help and I've contacted a lot of people back home to list the ones that are legit. Some of these ways may sound unconventional to you, but keep in mind that Venezuela is not a free country, and the government is doing its best to starve people to death and to kill and attack anyone who thinks different.
So, here are the ways you can help:
Name: Manos por la salud // William Morales // Alicia Lopez
Company: Covemex INC
Address: 6171 NW 72 Avenue. Miami FL 33166
Forward order number to: alopez@covecargo.com.ve y dpassarelli@covemex.com
Needless to say, all the things I mentioned on this post about the situation in Venezuela are verifiable with a simple Google search. If you're still reading this post, I can't thank you enough for taking the time to learn and help about a cause so close to my heart.
I honestly, don't know where I'd be without your support! Thank you for stopping by and like I said before, any donation or just sharing this post to create awareness is very much appreciated.
Have a great weekend! Thank you so so much!
XO,

HERE ARE SOME PHOTOS OF VENEZUELA. MY CITY LECHERIA AND MARGARITA ISLAND:
Photo Credit: My sister Alicia, who's an amazing photographer and will be taking my photos real soon!