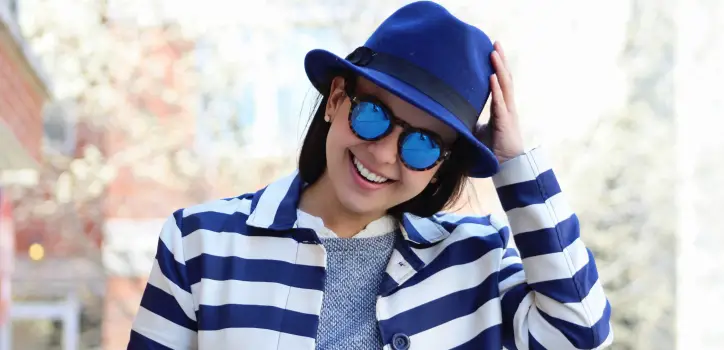 All Navy
Hello guys! Happy Humpday!
How's your week going so far? I honestly ask this question just in case you were wondering. I'd love to know more about you. I feel like this blogging thing has become more like a platform where you can sell or advertise stuff instead of being a way to communicate your thoughts to others and to engage in deep conversations. Nothing wrong with selling anything or trying to make money (I do it too!!) but I feel like it's possible to do more. So, don't be afraid to share your honest thoughts or send me an email. If you're in Chicago we can also do coffee. I mean it!
I wanted to share this all navy look because I'm obsessed with this color and I think it's perfect for any season! If you take a look at my outfit posts you can notice that they are very "street style". Honestly, there aren't that much posts where I dress up and do my hair and make up. I like my posts to be natural, easy to assemble and I like to use basics that you probably already have in your closets. I'm pretty laid back about it and I'm not trying to impress anyone, just trying to be REAL!
Usually when I shoot for the blog, it's with the outfit I'm wearing for the day (Unless is 30 degrees and I'm shooting a spring look! That's just how bloggers do it in Chicago HAHAHA). This all navy look is super easy to wear and recreate. I just tried mixing a few textures and prints with the top and trench, but keeping it on the same color palette. What's your go-to neutral?
I added the hat and sunglasses for that final touch. As I've shared before is a great thing to do when you look like shit, bad hair day or too lazy to wear make up. I swear it works and you get tons of compliments too!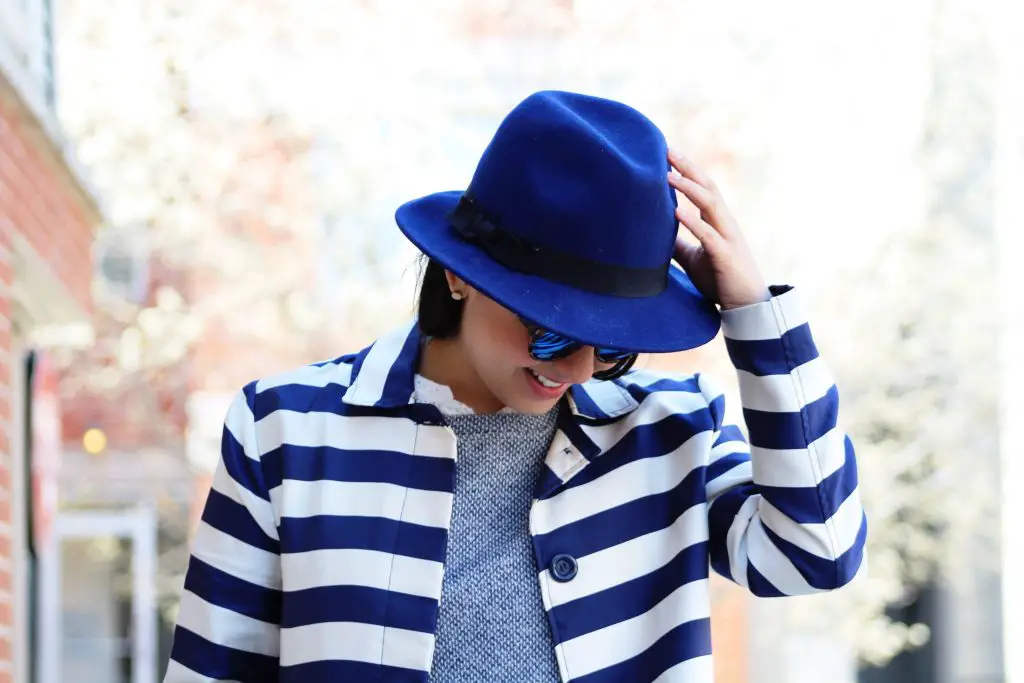 Ways of Style – Navy Trench:
I love this new area of the blog, because it's a great way to show you all the different ways you can style the items I'm wearing. I've asked you to be patient though, because I don't have that many outfit posts and until a month ago I made the stupid mistake of intentionally not repeating outfits in here! No wonder it was such a pain in my butt trying to find looks to shoot for the blog!
Now, that won't be a problem. Adding this section actually helps me to be more creative with the things I own and it makes me realize what basics I use all the time that haven't styled enough in here. Here are some pics of other ways I've worn this striped navy trench:


As I mentioned on Monday's post, here's the Podcast about Sunday's message at Church. You have to listen to it and pay close attention. It talks about what to do when you have that annoying little voice inside, telling you that you're not good enough. I know you've been there too 😉
Well guys, enjoy the rest of your week! Hope you leave this website charged with positive vibes!!
XO,
 


Thanks to my babe Christine (Aka @tristinstyling) for taking my pics!







SHOP THE LOOK HERE: